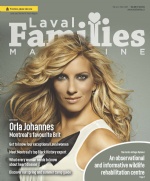 In The Latest Issue:
Latest Issue:
Rabbids Amusement Centre...
Maximizing Children's Po...
Special Needs Camp: A Fu...
Freedom and Convenience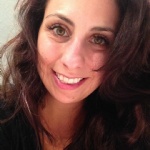 BY:
Lisa Cipriani
Issue 27
The first Hilton Hotel was built in Dallas in 1925. By 1943, Hilton became the first American hotel chain. It's no surprise that since then, Hilton has become the worldwide leader in hotel services. One visit to the Hilton Montreal/Laval only serves to prove the name's reputation.

Sébastien Meunier—Merging Human Resources and Hotel Management
Following university studies in Human Resources, Sébastien Meunier began his career in the hotel industry as an intern. Realizing he was in his element, he decided to pursue this line of work and in 2004 he began at Hilton Montreal/Laval as Director of Human Resources, eventually rising to the post of General Manager in 2014. "I enjoy taking human resources and applying it to the reality of the workforce," he says. There's no doubt in anyone's mind that Mr. Meunier enjoys his work. What's his secret? "You have to invest yourself fully and always be present," he says.

Leaders in the Industry
Hilton Montreal/Laval underwent several major renovations from 2014 to 2017, an investment of more than 10 million dollars. "It was an enormous, audacious project," says Mr. Meunier. The renovations positioned Hilton Montreal/Laval as the leader in the Laval hotel industry. At the Gala Dunamis in 2016, Hilton Montreal/Laval was named winner in the category of excellence in tourism. Patrons of Hilton Montreal/Laval enjoy the innovative, inviting and modern facilities that the renovations have provided.

Among some of the many updates, a new modular area of shared meeting space is now offered. The Accès 2225 and the Corporate Club allow clients to meet in a totally revolutionary space where they can relax in private quarters, access refreshments such as speciality Nespresso coffees and snacks in the self-service kitchen, all while spending time in a welcoming environment.

Sur le Pouce, a new grocery shopping spot, allows patrons to purchase locally-produced food products and meals on site. Hilton Montreal/Laval currently offers 42 apartment suites for those with longer stays or for families. Suites have a living room, closed bedroom, fully-equipped kitchen and some have terraces as well. A set of two washing and drying machines are available, as well as lockers for bulky luggage. The fitness centre has expanded in size and is now open 24 hours a day. The pool and hot tub have been renovated as well, adding to the modern polish of the facilities. The renovations on whole serve both traditional patrons as well as millennials.

Personalized Service
Upon stepping foot in the lobby of Hilton Montreal/Laval, it's evident that the trend leans towards simplicity. "More and more, people are looking for simplicity," says Mr. Meunier. The wide-open space is welcoming. To the left, you'll find Sur le Pouce grocery store. To the right is Accès 2225, the coworking space, the Corporate Club and Le Quartz restaurant-bar. The executive chef Jérôme Braure and Le Quartz are known for their delicious weekend brunches with table service, a welcome change from eating at a buffet. The restaurant offers French and Mediterranean cuisine. "We cater to our clientele, so we also offer comfort food," says Mr. Meunier.

Straight ahead behind the counter are two enormous screens, displaying sites that are of interest around the city and what activities are available. Friendly staff are always available for more information.

Unique and Personalized Service
At Hilton Montreal/Laval, understanding the client's needs is the first priority. "Every client has a different reason to come to our hotel," says Mr. Meunier. "So, it's important to really understand this and adjust to their individual needs." In 2014 and 2016, Hilton Montreal/Laval was recognized at the prestigious Culture Awards Blue Energy for its excellence in service as well as its team's contribution to the Laval Community. "We're a small team, but our members are very versatile," Mr. Meunier says. It's the small details that make all the difference when it comes to the customer's experience. Offering a unique and personalized service, Hilton Montreal/Laval and its team make the hotel your home away from home.

Situated 18.5 km from Pierre-Elliott-Trudeau International Airport in Montreal, 3 km from the nearest metro station and just a few minutes walking distance from Le Carrefour Laval, Hilton Montreal/Laval is the perfect destination, no matter the occasion.