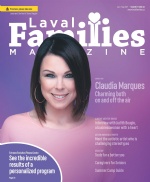 In The Latest Issue:
Latest Issue:
Judith Bougie: The Woman...
Spring in the City of La...
Claudia Marques: On and ...
3rd Annual Teacher Appreciation Contest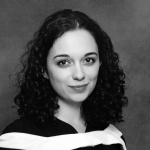 BY:
Amanda Piccioni
Issue 28
Laval Families Magazine hosted their 3rd Annual Teacher Appreciation Contest on April 21st at Subaru de Laval. Subaru de Laval is an assembled team of individuals whose initiatives are engaged with supporting causes and making a difference. They are associated with The Canadian Cancer Society and the Relay for Life Foundation. This year, Subaru de Laval generously extended their location as the venue for Laval Families Magazine's 3rd Annual Teacher Appreciation Contest. "We wanted to look at another event to support and encourage the people that make a difference in our everyday life," says Erik Durand, General Manager of Subaru de Laval "There are events for nurses and medical staff, but someone who really makes a difference in everyone's life is a teacher."

Impact of a Teacher
The Teacher Appreciation Contest is designed around the concept of giving back to the ones who give every day. The work of a teacher involves transforming the lives of students with learning. They share their insights about the world and on different subjects, they support educational development through supportive instructions and give students the tools they need to further achieve their own personal goals. "We do our job because we love our job. All teachers put in a lot of effort day in and day out," says Miria Fent, a John F. Kennedy Adult Education Center teacher with 27 years of experience. "It's wonderful to be recognized. We love our students, we love when they give back, when they try."

Recognizing Teacher Performance
Alongside the support from the team at Subaru de Laval, the drive and passion from Laval Families Magazine and the participation from Pâtisserie St-Martin, this event brought together different teaching staff from all over the Sir Wilfrid Laurier School Board's territory. "Today means a lot; this is really thinking, okay we are being appreciated for what we do. It is wonderful recognition," praised Fent.

The teachers felt just how important and meaningful their support and work has been to the community. The event welcomed and hosted the honorees like family; it recognized their special and individual contributions, and offered teachers gifts and prizes that related to their students and their families. Everyone shared laughs and received encouraging and admiring words. Steve Scallion, a grade 9-11 History teacher from Rosemere High School, was impressed. "I didn't see the event coming; the prizes are really nice. There's stuff for my kids, stuff for my family. When I got notified that I won, I was shocked," he says.

Silvia Bilotto, a teacher from John F. Kennedy Elementary School with 25 years of teaching experience, was equally appreciative. "It is great recognition for all that we do," she says.

This year's contest highlighted the outstanding respect that our community has for educators; it honored teachers' devotion, dedication and hard work. "I would like to say congratulations, but it's more of a warm thank you for everything that you do. Some of the people that have the greatest influences in our lives, if I remember as a kid, is our parents, our family and then it's our teachers. They are important role models," says Durand, of his message to the teachers.

Act of Gratitude
"It's great recognition apart from our teacher appreciation week," says Dan Strina, a grade 6 Math teacher at McCaig Elementary School. Apart from The National Teacher's Appreciation Week, Laval Families Magazine has started a distinct, simple, yet rewarding contest. The Teacher Appreciation Contest has begun a new practice of frequent acts of gratitude that commend and complement teachers.

We have all had a teacher who has inspired us, who has pushed us past our limits, and who has had a positive defining impact on our lives. Durand expressed his desire to have all the teachers come away from the event feeling admired and appreciated for all that they do. "It's not just about going to work and earning a paycheck; they have other causes that they bear in their heart," he says.

This 3rd annual contest continues to build and establish ongoing recognition for teachers. The contest emphasizes the positive initiatives of our teachers, rewarding them for simply going the extra mile.