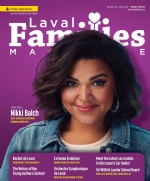 In The Latest Issue:
Latest Issue:
Happy Holidays from Lava...
Standing in Your Power a...
Santa Claus is Heading t...
Market Research: The Backbone of a Successful Business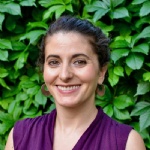 BY:
Rachel Morgenstern-Clarren
Issue 33
Market research is the information you need to turn your business idea into a thriving company. With the right data, you will be able to create a strategy and get your business up and running.

Why is Market Research Important?
Market research allows you to find out more about the following:
Industry: Is your industry in a growth, maturity or decline stage? What are the threats and opportunities? What is the power assessment for suppliers and buyers?
Market analysis: What is your market size and value? How easy is it for a new business to enter the market? What are the potential barriers? What are the demographics (age, gender, income level, etc.) and psychographics (values, opinions, attitudes, lifestyle) of your ideal client? What problem does your business solve for them?
Competition: Who are they and who are their clients? What is their market share? What are their strengths and weaknesses? How do they compare to your business? How do they set themselves apart?
Primary Market Research
Primary market research refers to information that you can collect firsthand, directly from the source (i.e. the customer) through observation, focus groups, interviews, questionnaires, etc. It is either exploratory (looking at broad issues) or specific (segmented audience, focused on specific issues). Primary research allows you to have complete control of the process, deciding what is collected and how. However, it can be time-consuming and costly.
Secondary Market Research
Secondary market research refers to research done by a reputable outside source, such as Statistics Canada, or information that you'd find in a business magazine or book. It includes public data like trend reports, market statistics and industry content. This research is less expensive and time-consuming. However, you may not be equipped to interpret all of the data, and a lot of it might be irrelevant to your company.
What Comes After the Market Research?
After combining and analyzing the findings from your primary and secondary research, get feedback from your friends and family. What do they think of your product or service? What do they like and what do they think needs improvement? How much would they pay? With all of this information, you'll be able to create a prototype, which you can test and adjust until you are confident that you can launch your business and reach the right customers. Remember that market research is not only important before you start your company — it's an ongoing process to stay on top of industry trends.
At YES, we can guide you through some of the key marketing aspects of starting and running a business – find out how at
yesmontreal.ca
.