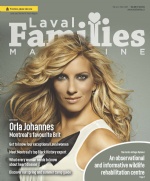 In The Latest Issue:
Latest Issue:
Rabbids Amusement Centre...
Maximizing Children's Po...
Special Needs Camp: A Fu...
Is your child's hockey helmet safe?
Winter is here which delights young hockey fans. Keep your kids safe by making sure they wear the proper safety equipment.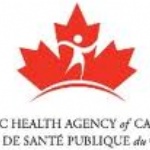 BY:
Public Health Agency of Canada
Play it safe

When your children are out playing — whether in a team sport like hockey or for unstructured fun like tobogganing — keep them safe by taking the right precautions.

Organized sports

Prevent head and eye injuries by making sure your child wears the proper safety equipment for whatever sport he or she is playing: shin pads and cleated shoes for soccer; a helmet and face protector for hockey, etc.

Hockey equipment standards

Face protectors and hockey helmets sold in Canada must meet safety standards set by the Canadian Standards Association (CSA). Helmets, face protectors and visors should have the CSA mark.

Hockey helmets must be in good condition, fit properly and have a chinstrap. If you are not sure of a helmet's quality or condition, don't buy it.
If you purchase a face protector separate from the helmet, be sure you have all of the hardware and instructions for proper installation and ensure it is listed as compatible with the model of helmet you have.
Hockey helmets must show the date the helmet was made. Helmets more than five years old should not be bought or sold — the parts and materials can break down with age.
Ice hockey helmets must be in good condition: no cracks, missing or deformed padding, bent wires or missing parts. Do not buy a helmet, facemask or visor that has been subjected to a major impact.
Never modify your helmet, visor or face protector. Do not drill holes, paste stickers or repaint them.
Ice-skates, sleds and toboggans
Cold Canadian winters allow for many fun activities like ice-skating and tobogganing. Keep safety top-of-mind during these activities because children can be seriously injured if they crash and hit their heads, run into an object or another person, or fall through ice into open water.
Avoid the chance of injury by:
checking equipment each season to make sure it still fits and is in good condition
making sure your children wear proper safety gear, especially a helmet designed for the activity taking place
not allowing your kids to sled near roads, parking lots, rocks, trees or fences
never skating or playing near open water
dressing children warmly and in layers, and watching for frostbite on cold days
putting sunscreen on exposed skin: UV rays are a hazard even in winter and on cloudy days
using a neck warmer instead of a scarf, and removing drawstrings and cords from clothing to prevent these items from getting caught or tangled on objects and strangling your child
Fast Facts
When taking your children skating on a frozen lake or river, make sure the ice is at least 10 centimeters (four inches) thick. Avoid areas where there is visibly open water.