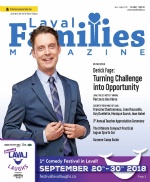 In The Latest Issue:
Latest Issue:
Summer in the City
Derick Fage: Turning Cha...
Sneaky Ways to Get Your ...
Council of Commissioners at SWLSB
Ambassadors of Your Community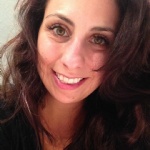 BY:
Lisa Cipriani
Issue 9
Have you ever wonder how improvements to your child's school playground, sports facilities, cafeteria food or modernization of school programs and technology actually come into being?

At the top level of school board decision-making is the Council of Commissioners, a group of 19 elected members who work tirelessly behind the scenes alongside the Director General of the board for the betterment of services to its students.

At the Sir Wilfrid Laurier School Board (SWLSB), each elected member represents his/her own electoral division. These divisions span a vast territory covering the regions of Laval, Lanaudière and Laurentides. In addition to the 19 elected commissioners, there are also two elected parent commissioners, one for the elementary level and one for the secondary level.

The commissioners attend monthly meetings to tackle important issues on multiple levels, be it balancing budgets, adopting policies, zoning regulations, or acquiring new programs and 21st century technology tools for its students. These meetings are open to the public and two question periods are integrated into the agenda so that the public may address the Council directly.

Nick Milas, the Chair of the Council of Commissioners at SWLSB, sees his role as one that unifies stakeholders. "The role of Council is to be the ambassadors between the community, the tax payers, the parents and the Directorate team under the leadership of our Director General," says Milas, who was educated in Laval, and has been a commissioner for 28 years, and Chairman for the last 2 years. Since, Milas has, with Council, spearheaded several important innovations- from a restructuring in the Laval high schools to allow all students access; to a vision of BYOD and Chromebook deployment at Lake of Two Mountains High School for all secondary 1 students. In times of over 6 M dollars in budget cutbacks from MELS, Milas' approach has been to find ways to generate revenues rather than cut- for instance, the recent approval of a new business of "Services aux entreprises" in the Laurentides region and a larger scale project for International students in vocational training. "Our employees are the heart of this board, budget cuts need us to look at other ways of doing, not just cutting people. Instead we need to grow and change our ways of doing." insists Milas.

In addition to the Council of Commissioners, another governing body within the board assists in important decision-making. The Executive Committee is made up of seven elected commissioners and two parent commissioners, and the work of this group is mandated by the Education Act. "The Executive Committee acts in a supporting role to Council, such as taking care of certain financial decisions that can be made," explains Ed Turchyniak, Chair of the SWLSB Executive Committee. Turchyniak is also a co-founder of the Sir Wilfrid Laurier Foundation, which, since its inception in 2004, has raised over 550 000 dollars given directly to schools and centres.

"According to the delegation of power, Executive Committee can assist in making decisions on approving long-term loans, tax refunds, transportation contracts, or other services," says Turchyniak. Executive Committee also makes decisions on certain educational services, special projects or partnerships with other boards when the demand arises, in order to lighten the load of the Council of Commissioners.

"We are such a diverse group of people all offering our expertise for the benefit of the students, working long hours…It's a passion; you have to love education and that's why we are doing this," adds Turchyniak, who has been a commissioner for the board for over thirty years.

There are also other advisory committees comprised of all commissioners which help in the decision-making process., The Corporate Committee and the Pedagogical Committee are committees of the whole where important issues are discussed at length, information is shared, hence allowing, Council to make informed decisions.

Contrary to popular belief, commissioners do not earn high salaries. In fact, many of them have full-time jobs above and beyond their duties as a commissioner. The total budget for the Council of Commissioners of the SWLSB is approximately 200 000 dollars, which covers all salaries and any expenses necessary for its operation. When compared to the total school board budget, it is merely a fraction. The average salary of a commissioner is approximately 6000 dollars per year, and about 21 000 dollars per year for the Chair. Despite this, commissioners dedicate a huge amount of their time attending their local community events, researching and reading reports, attending meetings and participating in countless special meetings, all to be prepared to make the best decisions possible for their community.

"It's not just about going to a monthly meeting and showing up. It's about all the preparation and research that has to happen beforehand so that good decisions can be made at those meetings," explains Milas. The school board is obliged to ensure that all commissioners are trained for their roles and must receive on-going training throughout their term.

"Even with 6 million dollars in cutbacks, we have managed to maintain quality services to our students and continue being innovative to ensure their success. That is something I take pride in," adds Milas.

With new ministerial legislation (Bill 88), the Council of Commissioners will go from 19 commissioners to ten in the upcoming November 2nd school elections. This will result in each commissioner having multiple schools in their ward covering a larger territory, and the challenge will lie in unifying the needs of the various communities in order to make the best decisions for all. The newly elected Council of Commissioners will be made up of a Chair, four commissioners for Laval and five commissioners for the Laurentides/Lanaudiere regions. Due to the lower numbers of commissioners, all commissioners will need to be informed and involved on all dossiers. In a smaller group of decision-makers, it may be easier and/or more efficient to run meetings.

"As Chair of the Council, I always put my cards on the table. There is so much active participation on the part of our commissioners, so much passion and so much dedication. We take pride in what we do, and that is a strength of the SWLSB Council," says Milas. "We make decisions based on what is best for all of our students." SWLSB has recently increased their success rate (graduation rate) by 2%, now standing at 84%.

In the 2007 school elections, 16.3% of SWLSB voters participated. Your local commissioner may be campaigning and knocking on your door this Fall, so consider what issues are important to you and your community and be sure to remain involved. Commissioners are your portal to community-wide issues.