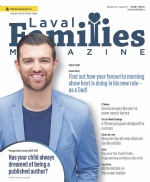 In The Latest Issue:
Latest Issue:
The Natural Heritage of ...
November: Runaway Preven...
10 Candles for the Pédal...
Hotel Reception at SWLSB
Making successful first impressions is our business and our EXPERTISE!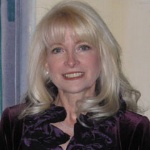 BY:
Heather Halman
Issue 9
The Sir Wilfrid Laurier School Board has a strong commitment to providing our students access to high quality career education programs in all three of our regions- Laval, the Laurentians and the Lanaudiere. Our Hotel Reception program in vocational training is in the business of training future Front Desk Clerks or Guest Service Agents for hotels, businesses and commercial ventures in our region.

Our program is renowned for its top quality training and the preparation our students receive for immediate entry into the world of work. With the support of our wonderful and talented teachers, our program has received recognition as a Center of Expertise for the Province of Quebec, and boasts a 90% employability rate. In fact, most of our students find jobs in the businesses where they do there internships.

Why is the job of Front Desk Clerk important?

A Front Desk Clerk or Guest Service Agent is very often the first contact person an individual will meet when entering an organization. Making this first encounter a positive and meaningful one requires skills, preparation and training. A calm, courteous and professional demeanor sets the stage for how the customer will perceive the organization. As the saying goes, "you never get a second chance to make a first impression!" That first experience can often make the difference between a client gained and a client lost. Try to think of the last time you had a positive experience in a hotel or in a business, and you will realize that it started at the front desk with your first contact with a member of the team.

Positive and winning customer service experiences can make all the difference in the success or the failure of any business. Negative experiences live a long time in the memories of clients who are often not shy to communicate to others and influence the perception of a company or service provider. The power of word of mouth and customer satisfaction or dissatisfaction should never be underestimated.

What are the skills that are needed to be successful?

Front Desk Clerks require many skills and personal qualities in order to perform their job successfully. Attentiveness to the needs of a customer; a well-groomed appearance and personal style; a positive and friendly attitude, as well as an efficient manner are all front line musts. Being able to take the initiative, manage stressful situations, multitask and delegate effectively are only a small part of positive and successful customer service experiences.

Respect for confidentiality and discretion, dependability and company loyalty are hallmarks of a well-trained and effective front desk professional. Interestingly enough, a Front Desk Clerk may also perform some security functions in terms of dealing with all types of emergencies as well as observing and reporting any unusual or suspicious activities. A well-trained Front Desk Clerk is the eyes and ears of an organization; he or she must be quick on their feet, and often times, he or she is the key person responsible for ensuring guest satisfaction!

What makes the SWLSB program special?

Our Hotel Reception program teachers, Mrs. Maria Alfieri and Mr. Jacques Boissinot make every effort to simulate an authentic work environment for our students to learn, practice, and perfect their skills. The program uses the same software that is presently used in hotels, so the students are able to master the skills of registering a guest, providing currency exchange, completing a departure and closing an account.

As a matter of fact, says expert teacher Mrs. Maria Alfieri, "We are very happy when our students tell us that what we said and did in class is exactly what they do in a hotel. It reinforces that we follow the industry standards and adds credibility to the training we offer". The students in the Sir Wilfrid Laurier School Board program are trained in the standards and practices of 4 and 5 star hotels, so when they go to do their internships in 3 star hotels their skills and techniques are superior, and they often get hired on the spot!

Our teachers place a high priority on keeping students up-to-date on new items and trends in the hospitality and tourism industry, and place a lot of energy and attention on the development of exceptional telephone skills.

The program focus is to teach the students to provide the best customer service and to ensure that the guest expectations are always exceeded. As expert teacher Mr. Jacques Boissinot states, "We tell the students that each satisfied customer guarantees your job. He will return and tell other people about the great service. Occupancy will remain high- which translates into a secure job…… Every guest is important".

The students in our program learn many transferable skills that can be used in a variety of other jobs such as professional telephone etiquette; the techniques and strategies on how to handle complaints; how to take reservations; currency exchange; and credit card transaction procedures using live credit card machines to simulate a real field experience.

Other important elements in the program include calculating group breakdowns for tours, knowing how to give accurate directions, information on tourist attractions, and registration and departure procedures. Significantly, our program is individualized and allows our students to learn at their own pace and enables our teachers to focus on individual student needs as they arise. We have a bank of over 30 simulation videos for students to access to assist in their learning anytime and anywhere.

Are there opportunities for advancement?

A vocational training diploma in Hotel Reception (DVS) can open many doors to further career advancement. Depending on the industry, a Front Desk Clerk position provides many opportunities for networking in order to advance to other positions within a specific field. Some may advance to administrative positions such as customer service representative, executive assistant, sales representative, public relations media occupations, banquet sales and concierge services, and rooms division manager. In the hospitality and tourism industry, this role can quickly lead to the position of Hotel or Resort Manager which has many opportunities for further advancement, increased salary, and mobility.

At the Sir Wilfrid Laurier School Board, our Hotel Reception program students have a new opportunity this year. We now have a bridge program (passarelle) in place whereby graduates from the Hotel Reception DVS ( Diploma in Vocational Studies) will receive the equivalent of 420 hours of credited study when they enter into the Hotel Management DEC (Diplome d'études collégiales) at Heritage College CEGEP in the Gatineau. This represents the equivalent of one less semester of study for our graduates when they enter the six (6) semester program. This opportunity is unique to our students in the Sir Wilfrid Laurier School Board, and we are proud to be able to offer this to our clientele!

Are there other advantages to this as a career choice?

A Front Desk Clerk who possesses strong technical skills, and who is adept in courtesy, tact and diplomacy is considered as an asset to a company's corporate image, and is still very much in demand in the business world. This is not a career that is likely to be replaced or outdated in the near future- especially with the expansion of the tourism and hospitality industry in the province of Quebec.

Our graduates can work in a variety of jobs in the hospitality industry, on cruise ships, in car dealerships, and in up-scale residence complexes in their region or around the world. We also provide our students with a First Aid Certificate and CPR training from St. John's Ambulance which is valid for 3 years after completion. Ours is a multi-skilled vocational training program that develops communication capabilities, technical proficiency, problem-solving skills, initiative taking and adaptability and it can open doors to many new opportunities. These skills are the global currency of the 21st century world of work.

Did you know that?

You may not be aware, but some very famous people began their working careers as hotel Front Desk Clerks. Before she won the Noble Peace Prize in 1976 for her work in promoting peaceful resolutions to the troubles in Northern Ireland, Betty Williams began her career as a hotel Front Desk Clerk. A number of celebrities have worked in this field before they became famous, such as singer Naomi Judd and the late Linda McCartney. The President of the Hotel Germain Group- Christiane Germain was the first woman in the hotel industry to receive the Ordre du Québec and is now also a member of the Order of Canada.

So, you can never under-estimate the importance of learning the skills of making a great first impression because you never know where it will lead. But one thing is certain; a career in hotel reception will be an interesting, rewarding and exciting career choice for anyone who likes meeting people from around the world, working in other cities, enjoying travel opportunities, and working in beautiful and sometimes exotic environments.

Within a short time, our students go from learning to earning. As Maria Alfieri and Jacques Boissinot, our expert teachers in Hotel Reception say, "…we are very proud when our student gets an internship in a hotel and gets hired. It is our biggest satisfaction. We feel that we have transferred our passion and experience to the next generation of hotel employees.