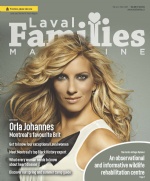 In The Latest Issue:
Latest Issue:
Rabbids Amusement Centre...
Maximizing Children's Po...
Special Needs Camp: A Fu...
YOUNG AUTHORS CONTEST 2014-2015
A Historic Event!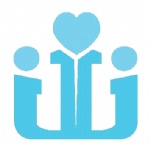 BY:
Laval Families Magazine
Issue 9
Laval Families Magazine and Laurentians & Lanaudière Families Magazine in collaboration with the Sir Wilfrid Laurier School Board are happy to bring you the 3rd Annual Young Authors Contest.
The Young Authors Contest consists of creating a handwritten and illustrated original story, no longer than 15 pages, bounded by staples, paperclips or presented in a folder. The story must be accompanied by a cover page.

This year is historic! … Students of all ages are invited to participate.
26 elementary schools - 11 high schools - 5 adult education & vocational training
An opportunity for 15,000 students to participate!

Prizes will be awarded in 6 different categories : Grades 1-2, Grades 3-4, Grades 5-6, Secondary 1- 2, Secondary 3-4-5 and Adult Education & Vocational Training.

This year all authors will have the opportunity to have their stories published in the LIMITED EDITION - YOUNG AUTHORS CONTEST 2014 - 2015 OFFICIAL STORY BOOK.
To be published and to reserve your space in the YAC 2014-2015 Official Story Book, make sure to carefully follow the instructions presented in the contest section.

The Young Authors Contest is only for students of the Sir Wilfrid Laurier School Board and is part of the English language arts curriculum.


REGISTER HERE before October 31, 2014 and FOLLOW THE INSTRUCTIONS PRESENTED IN THE YAC POSTER

SPECIAL THANKS TO OUR SPONSORS FOR MAKING THIS EVENT POSSIBLE