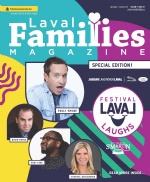 In The Latest Issue:
Latest Issue:
Laugh, Cheer & Celebrate...
It Starts with a Laugh…a...
30 Minute Hit is a Hit i...
Summer Vacation – Does it mean a vacation from healthy eating?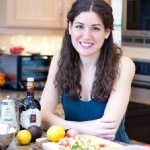 BY:
Janna Boloten
Issue 13
The joys of summer are already here: warm weather, late sunsets, cool evening walks, days at the pool, and family barbecues, to name a few. If you have teenagers at home, this also means shifting from lunchboxes and school night dinners to a more relaxed eating schedule, or maybe even no schedule at all.

What does this shift in routine mean for you? Some families embrace the summer months as an opportunity to eat healthy. On the flipside, other families find it more challenging to keep good habits during a season that is often linked with not-so-healthy treats (ice cream, hot dogs, hamburger and chips, etc.). Eating healthy can sometimes be tough, especially for teenagers. After all, adolescents nowadays are busier and busier with school, part-time jobs and extracurricular activities. What a teen eats is not always high on the priority list. For many teens, nutrition consists of whatever can be eaten in the car and shuttling between activities. The importance of balanced eating applies all year round, and as parents, it is important to find that balance and set the tone at home. You are the gatekeepers of your own kitchens, and the foods you provide will influence your family's choices.

Here are six simple tips for healthy summer eating:

A nutrient-rich breakfast to start the day off right. Smoothies made from low-fat milk, fresh berries, bananas, mango and a dollop of yogurt are quick and simple. Add pasteurized liquid egg whites from a carton for extra protein, and smooth texture. Sneak in some leafy greens like baby spinach, you won't even taste them! Make homemade granola on the weekend and enjoy yogurt parfaits all week long. Or, build your own PB + J sandwiches using whole grain bread, natural nut butter and jam.
Keep lunches cool and fresh. This can be as simple as turkey, lettuce, tomato and mustard on a whole grain roll with carrot sticks and hummus on the side. Add color with a variety of veggies! Build salads with mixed greens, purple radicchio, tomatoes, radishes, colored bell peppers, and shredded carrots. Add boiled eggs, chickpeas or leftover chicken breast for protein, and enjoy whole wheat pita or whole grain crackers on the side.
Dinner on the grill can be healthy too, with fish, chicken or lean beef brochettes, grilled peppers, eggplant and zucchini, and a side of quinoa, barley or brown rice.
Healthy snacks boost energy. Think fruit salads, homemade popsicles, baked pita chips and hummus or salsa, veggie sticks with tzaziki, sweet potato chips, edamame and homemade muffins are all nutritious and tasty.
Hydrate! Add flavor to flat or sparkling water with lemon, lime and orange slices, or a combination of cucumber and mint leaves for something extra refreshing. Hydration is crucial in Montreal's humid heat. Arm your teens with reusable water bottles to encourage hydration all day long.
Be balanced. Healthy eating includes room for special treats. These indulgences are some of summer's greatest pleasures, and can be enjoyed in moderation.
Enjoying healthy foods
Eating the proper nutrients does not have to be a terrible task. There are many naturally sweet foods that taste good. Additionally, it is possible to experiment with different food preparation techniques to find ways to enjoy healthy foods. Eating them on the go is also possible. Here are some good portable snacks:
Baby carrots
Dried fruit
String cheese
Wasabi peas
Apple or orange slices
Nuts (unsalted)
And, of course, try to carry bottled water and drink that instead of soda or sugary drinks. Teens don't have to cut out unhealthy foods altogether (sometimes it's nice to indulge), but it is important to make sure that good nutrition far outweighs the bad.