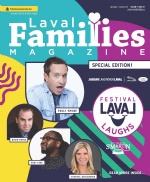 In The Latest Issue:
Latest Issue:
Laugh, Cheer & Celebrate...
It Starts with a Laugh…a...
30 Minute Hit is a Hit i...
First Annual Freedom Walk to raise awareness, money for victims of domestic violence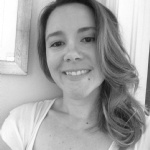 BY:
Valentina Basilicata
Issue 14
The First Annual Freedom Walk will take place on Sunday, September 27 at Centre de la Nature. Anyone interested in walking or running the 5K trail will be charged a $25 entrance fee. All funds will be split between two women's shelters on the North Shore- Maison L'Esther and Maison D'Ariane.

Maison L'Esther and Maison D'Ariane offer support for women escaping violent or abusive situations. Victims can contact the shelters 24 hours a day and seven days a week for help or refuge.

Maria Musumeci is the event organizer. She is the manager of Pâtisserie St-Martin, which has locations in Laval, Montreal and Mascouche. Musumeci is an independent successful woman, both in business and as a single mom. When Musumeci turned 50 last year, she was inspired to take on a project bigger than herself. She wanted to find a way to give back to the community.

"I was very fortunate. I had a good job and a very supportive family. But there are a lot of women and children out there that are not as lucky," admitted Musumeci.

That's why Musumeci came up with the idea of the Freedom Walk.

Musumeci said the walk is about more than just raising money. She wants to raise awareness about domestic violence.

"There are a lot of women that live in silence that we don't know about. They are the forgotten," she explained.

Musumeci mobilized her employees to pitch in with the planning. She also rallied her brother and owner of the bakery, Joey Musumeci, to have Pâtisserie St-Martin officially sponsor the event.

Chantal Arseneault is the coordinator at Maison L'Esther in Laval. She and her team are grateful for this community-led initiative.

"We'd like to thank Ms. Musumeci for her commitment and the energy she has invested in realizing this project," she said.

Arseneault commented that participating in the walk is a great way to get some exercise while showing solidarity with victims of abuse.

"Above all, the event is a strong show of support for all the women that are living this reality and it's telling them 'you're not alone'," said Arseneault, who is hoping for a large turnout.

Young and old can buy their tickets online (https://www.eventbrite.ca/e/first-annual-freedom-walk-tickets-17649179170) or onsite the day of the event. Registration is at 10 a.m.; the walk will begin at 11 a.m. at the "chalet du nord" near the P5 parking. Donations of household items and clothing are welcome the day of the walk, as are monetary contributions.

Participants will enjoy music courtesy of 105,7 Rythme FM, warm-up exercises, professional salsa dancing demonstrations and food sponsored by Pâtisserie St-Martin. Musumeci promises a good time as well as pizza and cannoli for everyone.