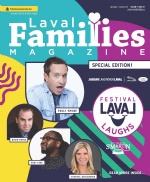 In The Latest Issue:
Latest Issue:
Laugh, Cheer & Celebrate...
It Starts with a Laugh…a...
30 Minute Hit is a Hit i...
Saying Goodbye to 2016 While Welcoming 2017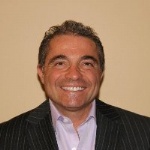 BY:
Luigi Morabito
Issue 20
As we begin to wind down 2016 and look ahead to 2017, the holiday season often brings a mindset of reflection. Have we accomplished what we wanted to achieve this past year? Are we setting bolder goals for 2017? Have we lived, laughed and loved enough this year? This edition of the magazine will have you reflecting on all of these questions as you browse through some of the new, refreshing content we bring you. Some of it will excite you, shock you, or even inspire you!

Our Cover Story
On page 6, meet Jack Hickman, a 13 year old boy who overcomes challenges on a daily basis. As one of 4, 500 youth in Quebec that suffers from Juvenile Arthritis, Hickman and his family share with us their story of struggles, hope and triumph.

The Virtue of Patience
On page 43, learn why developing the skill of patience is as important for business as it is for life. Sebastiano Sperano walks us through a practical discussion on this topic.

Mental Health
On page 40, the in-depth discussion on clinical depression continues. This is the second installment in a 3-part series on the topic, with a Q & A with Dr. Mary Tsonis, psychologist and Founder of Your Psychology Clinic in Laval.

Meet Your City Councillors
Your municipal councillors are presenting themselves to you on page 14. Learn about your city's various districts and the decision-makers who strive to make Laval stand out as one of the province's most important cities.

Celebrating 50 Years of Service
Father John Walsh's accomplishments and many contributions to the Christian community in and around Montreal are explored on page 48, as this year marks his 50th year of service.

SWL Foundation
When it comes to seeking out innovative and important projects for the betterment of its students' futures, the Sir Wilfrid Laurier Foundation is as active as ever. Read about the history of the foundation and its current fundraising activities on page 16.

Home Inspection
Just in time for the cold season, Mose Home Inspection brings you a must-read article on money-saving tips for your heating bill this winter. Do you know if your house leaks air from unsuspecting places?

Culinary Academy
The Leonardo Da Vinci Center in Montreal brings you a wide range of culinary courses for pros or amateurs alike! Discover what the Academy has to offer on page 44.

LFM Contests
Be sure to check out our latest contests on page 49, as we bring you several exciting chances to win amazing prizes just in time for the holiday season. Win prizes for indoor activities from Putting Edge or Passion Soccer, or gift certificates to feed your guests at your holiday parties from Patisserie St-Martin! Get the perfect gift for baby or mommy with prizes from Aux Petits Pas!

Remember to tell your students or children about the NEW YAC Contest featured on page 53! Your student or child can win the chance to interview a local celebrity as our 'journalist for a day' and have their article published in a future edition of the magazine!

Final Word
October 30th marks the 4-year anniversary of Laval Families Magazine! It has been a wonderful whirlwind of experiences, from a simple idea of fulfilling a need for English-speaking Laval, to creating memorable experiences for our youth in our schools, to bringing an awareness of all the behind-the-scenes work that happens on a daily basis to make our city better…we are a growing part of that colourful backdrop. Our team has expanded and so has our reach. Stay tuned for exciting developments!

From our LFM family to yours, here's wishing all of our readers a very happy and safe holiday season and new year!