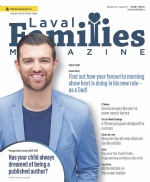 In The Latest Issue:
Latest Issue:
The Natural Heritage of ...
November: Runaway Preven...
10 Candles for the Pédal...
Unlimited Opportunities in Vocational Training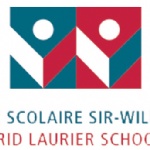 BY:
Sir Wilfrid Laurier School Board
Issue 24
Over the past few years vocational training professionals at the Sir Wilfred Laurier School Board have been reviewing and redefining the traditional understanding of their programs. Some very positive outcomes are arising.

The organizational setting found in vocational training classrooms is one of its strongest elements. Class composition remains at 20 students to one instructor. A personalized structure appears allowing for a synergy to build among students and between student and teacher. More learning time is available for the teacher to support each student's apprenticeship to the "trade".

This idea of apprenticeship is central in vocational programs. Teachers are masters in the field of study, reminiscent of the "guilds" of the past. As such, students are apprentices whose abilities within this "guild" develop over time spent under a master's tutelage. The goal is to move the apprentice to a level of competency which allows for membership in the vocational community and a place as a contributing member of the workforce.

Coursework reinforces this idea. Each program is built on the practical application of requirements of the program. This is not to say that there is no theoretical content. Rather theory curriculum is directly linked to the application of theory to practice. In vocational programs there is no room for "the extras". Courses are built and maintained as being in line with the needs of the day-to-day application of the trade. Theory is analyzed and applied to the real world.

As vocational education's goal is to graduate autonomous workers, students leave the classrooms in possession of marketable trades. This does not mean education ends; many students will continue onto college and university studies with work skills in hand, studying and contributing to the workforce simultaneously. Research indicates that adult learners may not return to school due to financial constraints. While vocational education students may benefit from funding from both Emploi Quebec and the Loans and Bursaries Program, it is a benefit to be able to practice a marketable trade while completing prerequisites or moving on to pursue further levels of education.

This ability to work and study simultaneously can be attributed to the learning environment found in vocational training. Students, or rather apprentices, must develop autonomy through programs built on applying and analyzing concrete problems found in the workplace. There is no grey zone in evaluation of learning in its courses; it is a pass or a fail. Either you can produce the correct tangible result or not. These results are based on case study; be they patient needs in the Health sector, client needs in the Commerce and Tourism sectors, or building plans in the Trade sectors.

How is Sir Wilfrid Laurier School Board working towards these goals? Students have diverse interests and successful vocational training opportunities must be made available. Through developing partnerships with colleagues in the Laval – Laurentians - Lanaudière regions, course offerings have increased from eight programs to 21 – a 262% increase! The new multi-service vocational centre in St. Eustache is a result of the Board's commitment to improving access to a wider range of vocational programs. Our new centre, in partnership with Commission scolaire de la seigneurie des-mille-Îles, offers five high demand programs: Carpentry, Plumbing and Heating, Residential Painting, Concrete Finishing, and Welding and Fitting.

The Board services a geography of 35 000 sq. km and vocational training centres are bridging the gap through the creation of hybrid models of program delivery which provide students with opportunities to complement at-home studies with those that must be completed on-site. These continue to be developed, and what began as a project for students in Hotel Reception has mushroomed into hybrid potential in seven separate programs: Hotel Reception, Starting a Business, Computing Support, Secretarial Studies, Assistance in Healthcare Facilities, Home Care Assistance, and Construction Business Management

Moving forward into the upcoming year new organization structures will provide students the benefit of increased access to their mentors through the introduction of student advisories where mentor and apprentice meet regularly to review areas of success and establish learning goals. Study skills programs and examination review classes will support these goals.

While focusing on the benefits of smaller classes, mentor relationships, increased program options, hybrid programs, and student support, vocational training opportunities at the Sir Wilfrid Laurier School Board offer its community from of all backgrounds, abilities, and interests the power of unlimited potential.

For inquiries or further information regarding programs, students are invited to contact the Centre in Pont Viau at 450-680-3032, or visit our web page at www.bilingualtraining.ca.

Eileen Kelly is Center Director for Vocational Studies at the Sir Wilfrid Laurier School Board. She holds a Master Degree in Education, Diploma in Education, and Bachelor Degree conferred by McGill University. She also holds three professional development certificates from Harvard University.