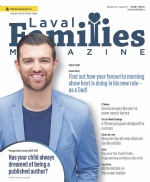 In The Latest Issue:
Latest Issue:
The Natural Heritage of ...
November: Runaway Preven...
10 Candles for the Pédal...
Reach the Finish Line with Us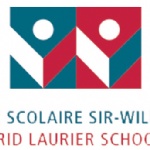 BY:
Sir Wilfrid Laurier School Board
Issue 25
In Adult Education, we are about helping our students reaching the finish line! Anyone can help a student start on the process of going back to school, finishing a diploma or starting on a trade, but it is making sure that they reach the end and achieve their goals successfully that really counts. This is where the CDC Vimont shines.

Our expertise lies in supporting students 16 years and older in whatever career path they choose, whether it is for a general education or for vocational training. This is what has made our centers the ideal choice for the Laval and Lachute communities. Our goal, and in fact our talent, is to work closely with our students to help them persevere when they face challenges and move forwards towards achieving their goals. We have a dedicated and experienced team who put our students first and intervene early so no one falls through the cracks.

Adult learners bring personal experiences and self-awareness to learning that younger learners do not. Their first important step back into a second chance at learning has numerous benefits which include:

having students participate actively in their community
nurturing creativity and imagination
supporting the growth of the local economy
improving literacy and employment rates
supporting respect for cultural diversity and acceptance
igniting the quest for life-long and life-wide learning
At the CDC Vimont in Laval we offer a wide variety of day and evening courses for adults sixteen years and over who are seeking to complete a secondary school diploma, gain credits in higher level courses for specialized CEGEP and or University programs, or learn French or English as a second language. Our Francisation program offers nine levels of instruction as well as training for students to write the advanced exam for the Office de la langue Français (OLF). Our success rate is very high and our students in this program often gain valuable experience in the community where they practice their language skills in stages (internships) in local businesses.
Our Basic English programs offer three levels of instruction: basic, intermediate and advanced to service the needs of clients who want to acquire or improve their skills in the English language. The classes are animated and offer not only vocabulary development but opportunities to engage in conversation workshops on topics of interest.
We also offer a wide variety of extra-curricular activities ranging from our annual Talent Show, Welcome Back to Adult Education run and soccer tournament, celebration of success activities, multicultural fairs, Career Fairs, as well as a very popular end of the year BBQ. Students from all of our programs, both day and evening, participate and celebrate together in a welcoming and supportive environment.
Our Laval center is conveniently located on Boulevard des Laurentides in Vimont and offers a variety of support services for students such as a full-time social worker, guidance team, athletics activities, social events, health care professional services and courses for clients from Emploi Quebec. Extra support for literacy and free tutoring is also available through our partnership with The Learning Exchange.
Our CDC Lachute is conveniently located in the downtown core of Lachute on Harriet Street. All of the courses necessary to complete a secondary school diploma are available in a new state-of-the-art facility. Support and guidance services are also available as well as athletic and community engagement activities. The center partners with the Laurentians Literacy Council on initiatives to support our learners in the understanding that when you help an adult learner be successful, you help a family as well.
There are a wide variety of extracurricular activities for students which include opportunities to give back to the local community. Our annual Terry Fox Run supports initiatives such as student breakfast programs and athletic activities.
Demand for all of our adult programs is on the rise as more and more students are seeking out educational opportunities to improve their employment prospects. Our centers service over 1000 students per year who are joining us from all over the region, as well as from abroad. Our students go from learning to earning in the workforce with a skill set and competencies that enable them to reach for success.
Please visit our website at
www.bilingualtraining.ca
and friend us on Facebook at
www.facebook.com/AEVTatSWLSB
today for more information on how you can be part of this exciting educational opportunity.