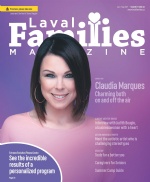 In The Latest Issue:
Latest Issue:
Judith Bougie: The Woman...
Spring in the City of La...
Claudia Marques: On and ...
Learning Photography with Despina Ioanidis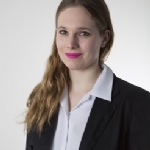 BY:
Lili Monette-Crépô
Issue 25
Despina Ioanidis began taking pictures at 14 years old, and became a professional photographer at age 25, more than 20 years ago. She photographs for magazines, weddings, family portraits and more. She also shares her passion for photography through teaching.

"I love photography and giving people little tricks to help them improve," says Ioanidis. These days, many people simply take photos with their smartphones, something Ioanidis wishes wasn't the case. "There's no composition or details taken into account," she says. "It's all done so quickly." This is why a basic photography class can be so helpful, especially in an era where people don't know how to use their cameras properly.

"If you have a professional camera, I could help you learn to use all of the modes such as lighting, composition, exposure speed, aperture…these are all important for clear, clean photos," she says.

In Ioanidis's photography classes, she provides workshops where students get out and take photos outdoors and in different locations. "After taking several shots, we do a critique, open a private Facebook group and share our photos," explains Ioanidis. "We then do an exposition and sell cards."

To take a class with Ioanidis, you can use a professional camera or a simple "point and shoot" camera. You can even use the camera in your smartphone, if that's all you have. Ioanidis teaches students of all ages, starting at 6 years old. She gives lessons in elementary or high schools, as well as the professional development center in Vimont, part of the Sir Wilfrid Laurier School Board. Lessons are usually given in a group setting, with six to 12 students at a time, in English or French.

Ioanidis reports that she always sees great student progress in her classes, not just with their technique but also with their enthusiasm for photography. "These classes are guaranteed to inspire you and to improve your personal photography style, because everyone has their own style," explains Ioanidis. "I want to inspire people to continue working on their photography, because so many people don't know how to use their cameras and end up just using their smartphone." Ioanidis knows that it can be difficult to get through a 300-page camera manual, and that's why she simplifies the techniques and teaches basic photography to help students get a handle on things.

To learn more about taking a class with Ioanidis or to find out when the next course is starting, call 514-779-8074.