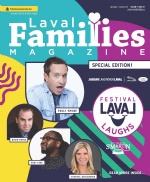 In The Latest Issue:
Latest Issue:
Laugh, Cheer & Celebrate...
It Starts with a Laugh…a...
30 Minute Hit is a Hit i...
Acoustic Thursdays
SCHEDULE:
STARTS:
Thursday, June 28, 2018

ENDS:
Thursday, August 16, 2018

Throughout the summer, the terraces at Centropolis will come alive on Thursday evenings at 7 pm with live performing artists. Who knows what beautiful discoveries you'll make.
<
June 2018 July 2018 August 2018 September 2018 October 2018 November 2018 December 2018 January 2019 February 2019 March 2019 April 2019 May 2019 June 2019
>
▲