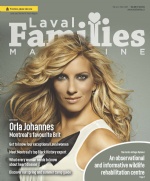 In The Latest Issue:
Latest Issue:
Rabbids Amusement Centre...
Maximizing Children's Po...
Special Needs Camp: A Fu...

OSL - February-March 2018
CONTEST IS CLOSED
Registration / Voting Deadline: March 07, 2018
Enter for a chance to win a pair of tickets to the "Venezuelan Star of the Trumpet" concert with Pacho Flores on March 14th, 2018.
Draw will take place March 7th, 2018.
Orchestre Symphonique de Laval
3235 Boul Saint-Martin Est Bureau 203
Laval, QC H7E 5G8 - (450) 978-3666
osl.qc.ca
PAST WINNERS