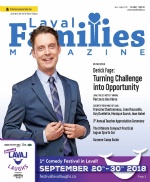 In The Latest Issue:
Latest Issue:
Summer in the City
Derick Fage: Turning Cha...
Sneaky Ways to Get Your ...

Putting Edge Centropolis - February-March 2018
CONTEST IS CLOSED
Registration / Voting Deadline: March 07, 2018
Register for a chance to win a certificate for one (1) round of 18-holes glow-in-the-dark mini golf for up to two (2) people.
Certificate will be drawn on March 7th, 2018.
Putting Edge Centropolis (Laval)
105, Promenade du Centropolis
Laval, QC H7T 0B3
www.puttingedge.com
(450) 681-3334
PAST WINNERS