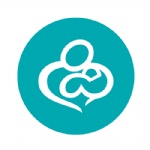 Maman pour la vie
LOCATION:
2990 avenue Pierre-Péladeau
, bureau 138,
Laval
(
QC
) ,
Canada
H7T 3B3
MAP
SERVICES:
Mommy Directory
Articles
Pregnancy tracker
Family calendar
Breastfeeding
Pregnancy Newsletter
Connect to Specialists
Contests
Forum
Shopping References
ABOUT:
Launched in April 2004, Motherforlife.com is the reference for prospective and new parents for everything about pregnancy, maternity and family life. Thousands of reference articles are available at all times, as well as many features allowing mothers to communicate with each other. Whether it's through the forum with its many discussion topics or through our new interactive platform that allows moms to keep a personalised contact with other moms, Motherforlife.com is at the service of today's women more than ever.

Everything you need to know about having a baby and being a family. You can also find us on Twitter @Motherforlife

MissionMotherforlife.com was founded and created by mothers, whose children are the root of the development of this social, interactive and fun site for mothers all over the world to showcase their own children. Discover all our wonderful features, extensive sections and informative articles which are always inspired by and geared towards our precious little ones.