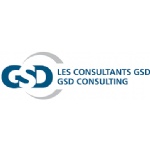 GSD Consulting
LOCATION:
200 boul. des Cépages, app. 407
,
Laval
(
QC
) ,
Canada
H7A 0G1
MAP
SERVICES:
Preparation of plans and specifications for structures
Conceptual engineering – steel, concrete, wood, and foundations
Supervision and inspection of construction sites
Inspection reports and expertise for structures
Reinforcement of structures
Underground structures
Design of sewer systems
Retention basins
Road infrastructures
Excavations related to CSST regulations
ABOUT:
GSD Consulting is an independent firm specializing in civil & structural engineering, providing professional consulting services to the construction industry.

With many years of hands on experience dealing with issues facing our clients and a commitment to excellence, GSD's mission is to provide the highest quality of engineering services and solutions to its clients. Our clients rely on our expertise for finding solutions and providing the highest standards of customer care.