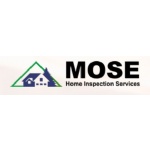 Inspection Mose Home Inspection Services
LOCATION:
82 Brunswick Drive
,
Montreal
(
QC
) ,
Canada
H9W 5H2
MAP
ABOUT:
Buying a house is an exciting experience, but it's also a challenging one. Before making the decision to buy, it's essential that you understand the condition of your prospective new home.

Our clients rely on our expertise, and we take this responsibility seriously. The inspectors at Mose Home Inspection Montreal Services thoroughly examine all major systems of the prospective home including the roof, structure, exterior, plumbing, electrical, insulation, interior, heating and cooling. We make sure you understand the condition of the property. Whether buying a condo, house, multiplex or commercial building, our inspectors go step-by-step through any potential problems to make sure you understand the home's strengths and weaknesses, and the extent of maintenance and repairs if you decide to purchase it.