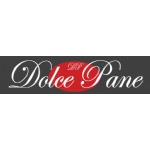 Boulangerie Dolce Pane
LOCATION:
8131, Rue Chartrand
,
Laval
(
QC
)
H7A 0H3
MAP
ABOUT:
It was in 1971 that everything started. Born in the small village of Nicosia in Sicily, Italy, Mr. Valentino Pero lived in Argentina but he made his way to Canada with the conviction that this decision would allow him to progress and to be able to provide for his small family offering them a better life. Indeed, he was right. In 1973, he opened the doors of his first bakery, which he called "Nicosia" in the Montreal-North sector.

Dolce Pane is the continuation of a family business, whose owner is the youngest son of Mr. Pero. Unfortunately, Mr. Valentino Pero died in 1998. Customers who knew him always remember him with a smile, mentioning his immense generosity and the great man he was. His presence is constant in the spirit of this company because every day, when a pizza or a pain out of four, it is part of the ingredients of success.