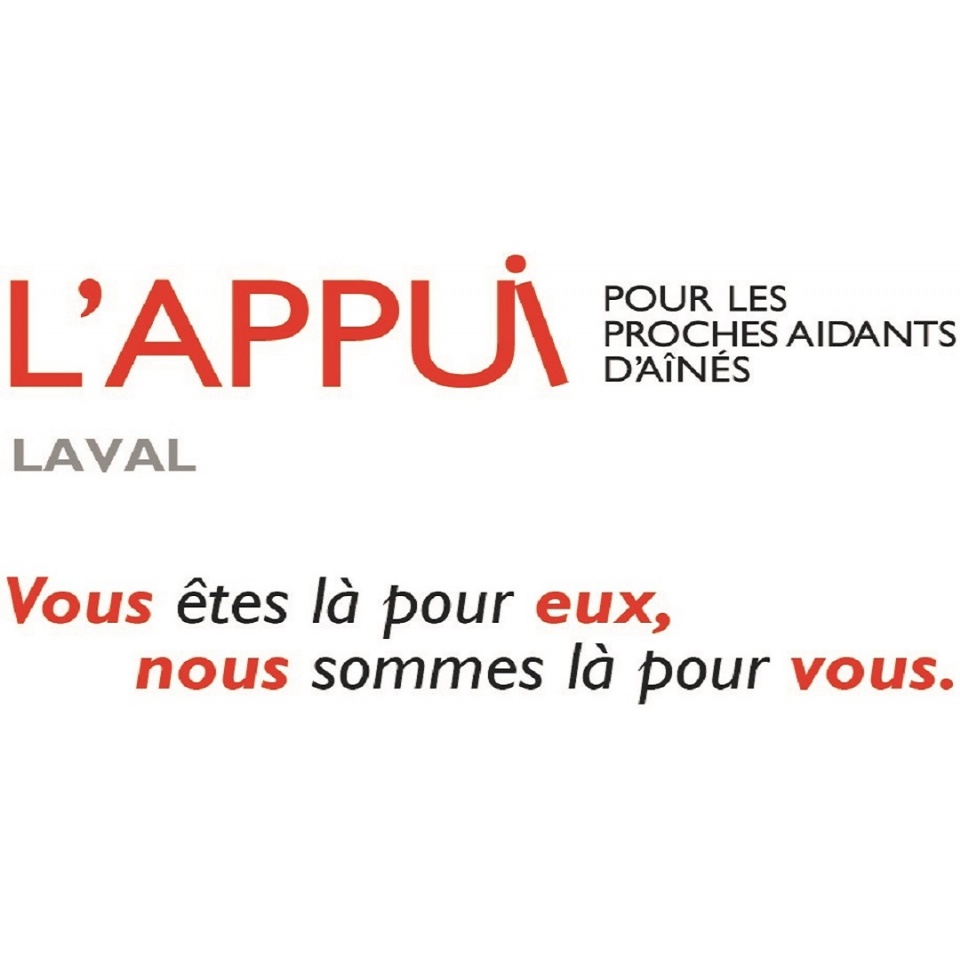 L'appui Laval
LOCATION:
1850, boul. Le Corbusier
, Bureau 302,
Laval
(
QC
) ,
Canada
H7S 2K1
MAP
ABOUT:
L'Appui pour les proches aidants d'aînés was created in 2009 to help improve the quality of life of those providing care to older adults by facilitating their daily tasks and ensuring that they take full advantage of available resources.

The Société de gestion pour le soutien aux proches aidants (L'Appui national) seeks to foster appreciation for caregivers of older adults and mobilize stakeholders across Quebec. To carry out its mission, the organization administers the fund with which it has been entrusted and guides the development of the regional Appui offices. L'Appui national also implements initiatives to help optimize existing services, favouring an approach based on capacity-building and agency, and adhering to the principles of efficiency, consistency and complementarity. The organization encourages and supports innovation, and the building and sharing of knowledge. It implements evaluation and sustainability strategies, and supports the development of promising practices.