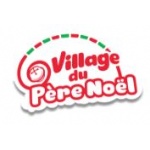 Village du Père Noël
LOCATION:
987, rue Morin
,
Val-David
(
QC
)
J0T 2N0
MAP
ABOUT:
It was back in 1953, in Val-David in the heart of the Laurentians that Good Old Santa Claus first opened the doors of his summer residence. 60 years later, Le Village du Père Noël is more inviting and more popular than ever, thanks to the many improvements to the site over the years. Even when staying in his summer residence, Santa Claus is constantly looking for new and original ways to entertain children and their parents.

Since 2011, Le Village du Père Noël gives itself away as a gift in December! The management of the village invites community organizations to submit groups of parents and children who will benefit from free access to the site and a free bus ride to and from, aboard the Polar Express.

A beautiful green village
At the village, we place great importance in sustainable development. We have, for instance, reduced the quantity of waste sent to landfill by 78%, which enabled us to achieve Recyc-Québec's level 2. This is the highest level possible and it was awarded in recognition of our best practices in recycling and reduction of waste sent to the landfill.

During your next visit, you can do your part by using the on-site recycling bins. You can take this opportunity to teach your children the importance of the three Rs: reduce, reuse, recycle, and, thus, help them on their way to becoming proud contributors to the environmental effort!