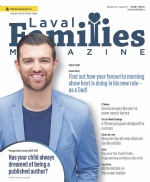 In The Latest Issue:
Latest Issue:
The Natural Heritage of ...
November: Runaway Preven...
10 Candles for the Pédal...
Dance: Rose of Jericho–Andrew Skeels
SCHEDULE:
Thursday, November 22, 2018 20:00 - 21:00


Montreal-based American choreographer Andrew Skeels' practice intermingles elements of contemporary, classical and street dance. His seasonal work Rose of Jericho bears his unmistakable stamp: a line like a sharp, forceful gesture. Skeels uses the resilient Middle Eastern plant as a metaphor for transcultural cross-fertilization between perseverance and rebirth.
<
September 2018 October 2018 November 2018 December 2018 January 2019 February 2019 March 2019 April 2019 May 2019 June 2019 July 2019 August 2019 September 2019
>
▲