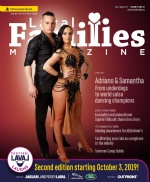 In The Latest Issue:
Latest Issue:
Another Exciting Summer ...
One Step at a Time
The Second Edition of Fe...
Play: Post Humains
HOSTED BY:
Maison des arts de Laval
SCHEDULE:
Wednesday, February 13, 2019 20:00


Humans continue to exceed their condition and push their bodily and cognitive limits. Driven by a constraining medical condition, Dominique Leclerc sets out to find solutions. His quest makes him meet important players in the cyborg and transhumanist community. Who are they?
<
May 2019 June 2019 July 2019 August 2019 September 2019 October 2019 November 2019 December 2019 January 2020 February 2020 March 2020 April 2020 May 2020
>
▲