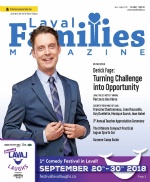 In The Latest Issue:
Latest Issue:
Interview with Bruny Sur...
iPhoneless… a journal.

BY:
Nicole Nerberyan, Laval Senior High School Student. Special Contribution by: Stella Tzintzis
Issue 3
Day one:
10:53PM, 04/02/2013

Dear Journal,

Today is officially the first day I spent away from my cellphone, and no not just for a few hours… I turned off my cellphone this morning with everything I had, and said goodbye to Instragram, Tumblr, texting, phone calls, and put it away in my closet, hidden away in the deep sea of discarded purses I have piled up there. The day felt extremely long without my phone. I go to school an hour and a half before the first bell rings, and it's really hard to kill time without it. I didn't even know what time it was because I depend on my phone to tell time! I had to wait for my classmates to find out what time of day it was. Trust me, it felt like forever. I couldn't find a single clock around my school hallways; I think they should consider setting one up somewhere. I've come to the conclusion that aside from the fact that my social life has been taken away from me for another six days, I desperately need my music. I completely forgot that my phone isn't just a phone, but also my source for music. For me, music is essential, and I don't think I can take working in the quiet much longer. Silence oddly seems like the loudest thing ever. I should take out my old iPod touch, or at least look for it. I'm not too sure where it can possibly be… Anyways, I'm off to bed. Six more days until I get my hands on my phone! Yup, I'm already counting down the days.

Day two:
8:23PM, 05/02/2013

Dear Journal,

You know that feeling you get when you're so use to having something that when it's gone you realize how much it really matters to you? Today I had that feeling. I know it sounds a bit over melodramatic – I mean, it's just a cell phone right? It's not like I'm being starved to death! Get a grip right? I just want to make it clear that I don't only mean it in that sense. I think people take things for granted too often, whether it would be a cellphone, a pet, food, or a loved one. We're so use to having things available whenever we want, that we take don't appreciate them anymore. That's how I feel. I realize how much a cellphone is to me, and I'm not just saying this because my social life has been practically taken away by my giving up my phone for a week. Music, for example, has a big impact on my life; I find it extremely difficult to do anything at all without it. Music is something like my escape from reality, aside from reading. That reminds me, I didn't find my iPod so the only time I can look forward to listening to anything at all is when I get home. I'm so tempted to just fish my phone out from my closet, but I know that would be wrong. I'm not the type to give up so easily. I just have to pull myself together for another five days, and then it'll all be over. Relief.

Day three:
6:39PM, 06/02/2013

Dear Journal,

I'm so tempted to rummage through my pile of purses to get my cellphone back. I am also finding positive aspects of being disconnected from everything. It's been quiet ever since Monday, I feel more calm, and relaxed. It's day three, and let's just say I'm not too sure how I'm surviving. It is calming though, and it's nice not worrying about who liked my picture on Instagram, who's tweeting what, and so on. Everything seems to matter less, and I seem to be less stressed out. A whole weight is lifted off my shoulders, and I really think that it's a good thing. I think everybody should stop, and smell the roses every once, and a while. I'm starting to feel more comfortable being "phoneless".

Day four:
7:03PM, 07/02/2013

Dear Journal,

Today in my classes as I was listening to my teachers lecture, I analyzed everyone. After a whole day of paying attention to human behaviour, I've come to realize that time is something few are capable of managing. Throughout the whole day, I'd hear students, and teachers bickering about the same thing: time. A simple question to the teacher, like: "Miss have you corrected our tests?" usually earns an answer like: "I had no time", or "I have 250 students, don't ask me again. When I'm done you guys will be aware." So if teachers have trouble meeting deadlines, then what about us? Don't get me wrong. We students are not capable of managing time any better than our teachers are. But this whole question of time, and how we use it, makes me think that we young people can't really be blamed for mismanaging our time when our role models -parents, older siblings, teachers-- all say how they have no time, and they're always on the go. It's only normal that we copy their habits, bad or good. Just saying you're "have not time" is no excuse though. I realize that today. We can change just about anything we want, and we're in control of our time. I want to be able to have time, or at least manage my time well. Lately, since I put my phone away and out of sight, I've had so much time to think and do just about anything. Here's an idea: if everyone used their phone less, and only contacted people when they really had to, then maybe there would be a lot more time on everyone's hands. Maybe.

Day five:
8:43PM, 08/02/2013

Dear journal,

I was thinking about what I wrote the other night, how people don't have time anymore. I was analyzing everyone, and how we're so use to this high-tech world, where everything is not as meaningful as it use to be. One day in the future, maybe years from now, there will for sure be holographic flowers. I wouldn't ever want to receive holographic flowers, ever. A holographic flower wouldn't be alive, and it wouldn't smell like a flower should. It would take away the whole beauty of flowers. That's the problem. Just a simple gesture of a smile is now not acknowledged, it's sad to watch these things go unnoticed. For example, girls don't ever catch the guy they've been crushing on for months looking their way in class. So many people are oblivious; they just see what they want to see. The only way to get the message through today is to tell the person the information to their face pretty much. No one wants to solve these simple puzzles anymore. If a person is attempting to talk to someone else, it goes unnoticed. If you don't straight up tell someone you want to be their friend, then the chances of you being friends with them are low. Why is it that no one is able to just gradually become friends without realizing it? Why don't people just let things happen? I think people are so busy planning their lives out that no one just lets things unfold. Everyone is so hesitant. No one wants to ask someone out to their face because they fear rejection, so they avoid asking at all. Should it be like that? Why fear the truth? I don't know… That's all I wondered today. No one let's anything just happen anymore, we're starting to let devices run our lives. I'm starting to wish I never had a cell phone to begin with…

Day six:
6:28PM, 09/02/2013

Dear journal,

After school I come home and feed my dog. I have to sit with her or else she won't eat. While she eats attacks her food, I usually spend this time surfing and texting on my phone. But this time, I watched her, and I got to see all the cute little things she does. Like how she takes out her food from her bowl one by one, and then eats them. Before she eats each kibble she attempts to throw it around, and then chases after it. She makes something so simple, so entertaining. I never really paid much attention to her until now, and I feel like I've been missing out. That's what I meant before when I said everyone is slowly forgetting to notice what's around them. If the world can only stop ringing for just a second, maybe everyone would notice things they never saw before.

Day seven:
10:39PM, 10/02/2013

Dear journal,

Today is officially the last day of me being phoneless. I can only imagine long list of notifications waiting for me. Before I go back to that world, I'd just like to say I really learned something from not having my phone for a week. I learned that life is about the small things, and that it's good to take risks. I shouldn't let my phone take over my social life -- no one should. Everyone should learn how to go without their phone for at least a day, and just get away from that social world once in awhile. Once everyone learns to do this, I think we'd all be less stressed, and we can find ourselves along the way. This whole "unplugged" experience really was an eye opener, and it made me appreciate the little things even more.

-Nicole Nerberyan is a grade 11 student at Laval Senior High School.
She has been caught "smelling the roses" and ignoring her cell phone calls on several occasions.