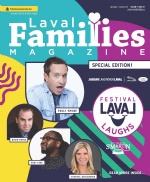 In The Latest Issue:
Latest Issue:
Laugh, Cheer & Celebrate...
It Starts with a Laugh…a...
30 Minute Hit is a Hit i...
Zeppole: A Traditional Italian Dessert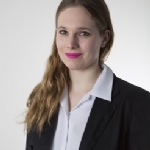 BY:
Lili Monette-Crépô
Issue 26
Zeppole are a famous Italian pastry especially popular in Rome and Naples. The Zeppola (singular form) is made of fried dough topped with powdered sugar that can be stuffed with a myriad of fillings. The classic one is filled with ricotta cheese, but it can also be filled with a mixture of ricotta and Nutella or ricotta and dulce de leche. It can also be filled with custard, jelly, fresh cream, and pastry cream, amongst others.

Every year, the Zeppole are typically eaten on St. Joseph's Day, which falls on March 19th. This Italian holiday celebrates Saint Joseph, husband of Virgin Mary. It is a holiday of obligation for Roman Catholics. St. Joseph's Day, also coined Feast of Saint Joseph, is typically celebrated as a feast where people gather and eat Zeppole as desserts.

Since the Zeppole are a traditional seasonal dessert, they are only out in late January or beginning of February, and are available until Easter at Pâtisserie St-Martin in Laval.

"Consumers say they come from afar for our Zeppole because they are very light, different, and very good," says Maria Musumeci, manager and co-owner at Pâtisserie St-Martin. "The trick is also on how you fry them, and our secret ingredient to make it more moist," she says, without disclosing the secret ingredient.

Though the Zeppole are a typical Italian dessert, they can be enjoyed by everyone, regardless of their origins or whether or not they celebrate St. Joseph's Day. "We want to introduce it to everyone, not just Italians. If you allow people to try and love it, they come back for more," says Musumeci.

The Zeppole offered at Pâtisserie St-Martin are always fresh because they're made on the spot every day. "We have someone filling Zeppole all day long", says Musumeci. Pâtisserie St-Martin has been open for over 25 years and making Zeppole for the same number of years, so patrons know they're getting the real deal.

As for the most popular kind, Musumeci says that the ricotta and Nutella one has been "incredibly popular". For those who want to try the original one, made with ricotta, it's always a classic.

For Musumeci, St. Joseph's Day is a tradition. She remembers all the grandmothers gathering together, making Zeppole and eating them for dessert with the whole family.

To get your Zeppole for a family gathering or to bring to an event, you can get one (or many) at Pâtisserie St-Martin at 2495 Boulevard St-Martin Boulevard Est, Laval.

For any questions or special orders, the bakery can be reached at 450-629-6202.