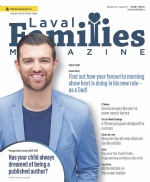 In The Latest Issue:
Latest Issue:
The Natural Heritage of ...
November: Runaway Preven...
10 Candles for the Pédal...
Benefits of Attending a Second Language Camp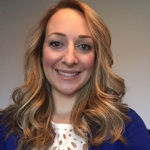 BY:
Maria Tutino
Issue 26
While attending camp has its benefits that are generally well understood by most parents, there are other benefits that are exclusive to children attending a second language camp.

Not only does camp provide a light-hearted environment for learning a second language, but many research studies have shown that acquiring a second language during a child's K-12 years significantly improves their performance in core school subjects, increases brain development, and reinforces their native language skills.

Improving Spoken Language While Having Fun
Speaking and listening to others speak a second language all day, everyday, would allow for tons of practice. This could be extremely beneficial to children who need to improve their grades in school.

For instance, if your daughter's grades are suffering in her French language courses, then practicing French at camp might strengthen her skills without sending her to summer school since this tends to take the pressure of testing off; most interaction and learning at camp takes place in the form of singing, mingling with friends and monitors, and working on enjoyable activities.

Reinforces Core Subject Areas
Not only will your child become better at the spoken second language, but it has also been shown to strengthen performance in other core school subjects. According to a 2007 research study by the University of Maine, learning a foreign language greatly improves academic performance in reading, English language literacy, social studies, and mathematics. In addition, students studying a second language were shown to consistently outperform those who were not on standardized tests, often significantly.

Promotes Brain Development
A new joint study by the Montreal Neurological Institute and Hospital, The Neuro, at McGill University and Oxford University has shown that the age at which children learns a second language can has a significant impact on the structure and development of their adult brain. This research also concluded that the pattern of brain development is similar if a child learns one or two languages from birth, but the real difference comes when a child learns the second language later in childhood, after becoming proficient in his or her first (native) language.

So, what exactly does this mean for your child? Acquiring a second language after infancy (perhaps at a second language camp) stimulates new neural growth and connections among neurons in ways only seen while acquiring complex motor skills such as juggling.

Improves First Language Skills
Surprisingly, if your child needs reinforcing of his or her first language, the answer might just be learning a second language! A 2004 study documented in the U.S. National Education Association's Research demonstrated that through communication and use of the foreign language in communities outside the classroom, anglophone students were shown to reinforce and improve their knowledge of the English structure and vocabulary.

Camp is clearly a fun place to send our kids during their summer months, but with all these benefits at a second language camp, we can safely say that our children will be gaining so much more than learning songs and painting!