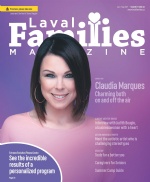 In The Latest Issue:
Latest Issue:
Judith Bougie: The Woman...
Spring in the City of La...
Claudia Marques: On and ...
Sheldon Kagan Tells All in New Book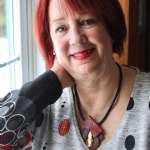 BY:
Lori Leonard
Issue 26
In 1965, at just 15 years old, Sheldon Kagan made a life-altering decision. His career would be music. As a DJ, Sheldon had a deep passion for music and enjoyed entertaining others. His parents weren't thrilled with his decision. Sheldon loved to get people involved by playing games, holding contests, and seeing people have fun.

In 1978, he started booking local talent such as The Haunted and The Rabble, and was the first agent to book bands for high school dances. Then he transformed his DJ business into an entertainment business. He saw that jazz artists weren`t coming to Montreal to perform. There was no internet in those days, so Sheldon had to travel to New York to personally meet agents. He was so young, the agents thought he was there to replace his father.

Sheldon became a well-known Montreal entertainment impresario. "Shelly the K", as he was fondly called, became a promoter of well-known musicians from around the world. Some performers Sheldon brought to Montreal (mostly at Place des Arts) included Dionne Warwick, Bo Diddley, Loggins and Messina, George Benson, Buddy Rich and Miles Davis, to name a few.

In 1980, Sheldon initiated and organized wedding shows at Holiday Inn in Pointe-Claire, called Le Salon de la Mariée. In 1983, due to popularity, these shows were moved to Palais de Congrès. Sheldon continued organizing successful wedding shows for 35 years.

Sheldon met his wife Linda at a Royal Bank Christmas party. She asked him to play "My Way" for her. Although he had five different versions of the song, he told her he didn't have it, asked for her phone number and said he would play it for her the following day. He called her the next day with "My Way" blasting in the background. He requested a date with her that night to accompany him as DJ for another gig. She accepted, but little did Linda know she would have to carry his equipment. Of course, the theme song at their wedding was "My Way". Sheldon and Linda have been happily married for over 35 years and have two grown children, Marlene and Barry.

After 50 years of an illustrious career, Sheldon announced on live television in 2015 that he would be retiring. What would he do with his incredible collection of music, books, memorabilia, sculptures and accolades? After much thought, he and Linda decided to donate the collection to Vanier College, as they have an excellent music program and are committed to lovingly preserve the collection. It took four panel trucks to transport the material. Sheldon, Linda and their family and friends proudly attended the opening of the Sheldon and Linda Kagan Music Library at Vanier College last September.

Just because Sheldon has retired, it doesn't mean he's done. Sheldon's latest project is an exciting new autobiographical book, surprisingly not entitled "My Way", (the song that sparked Sheldon and Linda's life together), but rather "Not in a Shy Way". The final page of the book does include the words to "My Way".

The self-published book is dedicated to his 95-year-old mother Sarah, his wife Linda and their children. The introduction was written by Jamie Orchard, of Global News. The self-published 216-page soft-cover book is an interesting, eclectic collection of Sheldon's stories, anecdotes, and highlights of his successful career, including an amazing collection of black and white and colour photos.

A certain number of hard-cover copies will be produced and donated to charities and non-profit organizations. "Not in a Shy Way" will be available in early 2018, and Sheldon will be present at the launch to personally autograph copies. The book, priced at $21.95 and printed only in English, will be available through Amazon online or in book stores. An electronic version is in the works.

Sheldon will also tour and visit various high schools and universities to discuss the book, which he says he could not have written without a huge helping hand from Linda and the loving support from his children. Details about Sheldon's new book are included on his website at sheldonkagan.com.

Sheldon's advice to others is, "Follow your dreams, try hard and don't give up! Just do it!" To Sheldon, we say, thanks for doing it your way.