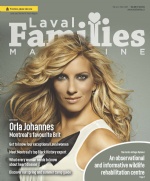 In The Latest Issue:
Latest Issue:
Rabbids Amusement Centre...
Maximizing Children's Po...
Special Needs Camp: A Fu...
La Grande Fête des Pompiers Has Returned!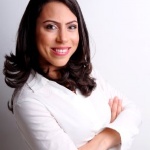 BY:
Tina Quintanilla
Issue 27
Oh, the month of June! Lots of exciting things to look forward to such as delicious Quebec strawberries, summer vacation almost upon us and the days getting longer and warmer. The beginning of summer also marks the 12th edition of the Grande Fête des pompiers, organized by the City of Laval, taking place at Centropolis from June 1st to June 3rd, 2018.

The event started off as an initiative to educate the citizens of Laval on the importance of fire safety and how to prevent accidents before they happen. It was also a means of creating a trustworthy connection between the Service de sécurité incendie de la Ville de Laval, and its citizens. The key importance of this event is also to promote safety and security measures which can help keep our city safe.

This year's event will not disappoint, with its wide variety of activities to entertain the whole family!

The Classic Fire Engine Parade
The event will start off with a bang as the first activity reels in about 30 fire engines to parade down the streets of Laval on Saturday, June 2nd, and making their final stop at Centropolis. The fire engines are proudly displayed as historical artefacts conserved by the Service de pompiers du Québec. Some fire engines are brought in from the four corners of Quebec as a means of demonstrating the evolution of Quebec's advancement and evolution in fire safety and security program. The parade is as entertaining and impressive for both young children and adults alike.

The House on Fire
A tour of a simulated house on fire is available to educate the Laval community on how to understand best practices in fire safety should you be faced with an emergency.

The "Jaws of Life"
Come and experience the most intense and compromising techniques that fire fighters have to deal with when faced with a person trapped within a vehicle that has been in an accident. The medical and rescue personnel will demonstrate the rescue techniques.

A Real-Life Fire Simulation
There will also be a car on fire! The firefighters will simulate a real-life experience of a car on fire!

Entertainment and Shows for Children
Saturday and Sunday children will be entertained with a wide array of activities throughout the day such as animations, face painting, workshops, mascots and inflatables. Young children are sure to have a blast!

La Course Flamme
Come and participate in the Course Flamme! This activity takes place on Friday at Centre de la nature de Laval. The trail is guided by lighted batons which is sure to be a spectacular light show.

Le Défi 24 heures
The 24-hour endurance test: Throughout the 24-hour time frame, many firefighters are participating in relay races by racing up and down several steps in a nine-meter setup. Several groups of firefighters engage in this relay race which puts their endurance skills to the test! This activity serves as a charitable cause to help raise money for La Fondation des pompiers du Québec pour les grands brûlés.

Races for All Levels: 2 km Race Up to a 42 km Marathon
Sunday, June 3rd is for all the avid runners. Registration is now open for the 2 km and 5 km races which are great for beginners. Young children can proudly participate in these races. For those of you who enjoy a challenge, there is even a 10 km race.

Experienced runners may also partake in the marathon. You may decide between the half-marathon of 21 km or participate in the challenging 42 km. The marathon is also a stepping stone for those who wish to put their physical endurance to the test and can be safely measured as ensuring qualification for the legendary Boston Marathon.

The races begin at different starting points but all finish at Centropolis. At the finish line, participants will be greeted with festive ambiance, refreshments, and an inner feeling of a great sense of accomplishment! All participants will also receive a "runner's kit" which comes with a t-shirt and pinnie that has an integrated microchip with a timer. All participants will be recognized for their efforts with a medal upon arrival at the finish line.

The organizers of the races want to set an example of healthy habits and the importance of physical activities for Laval youth. Any student attending a Laval school may participate in the race for a small fee of $5.00.

Additional Races
A special race was organized for École Jean-Piaget, which welcomes students with severe functional limitations, whether or not related to an intellectual disability. The 200-meter race will take place at the same time as the 2 km race. "We want to give everyone the opportunity to participate in the firefighter race," says Captain Richard Carpentier, one of the first organizers of the Grande Fête des pompiers.

Race for the Cause
All profits made through the races will be donated to a charitable organization, the Fondation des pompiers du Québec. The Foundation raised a total of $28,500 last year from the races. The funds raised are used to fund research programs, rehabilitation programs, the purchase of subspecialty equipment, funding for a summer camp for children, and assistance to families. Every year, nearly 300 people are treated in the two centers for burn victims in Quebec.

Should you wish to participate, please use the following link to register: coursedespompiers.org

An Event on the Rise
Last year, more than 45, 000 people participated in the event. It is expected that this year's event will match or surpass last year's attendee numbers. The event has evolved a lot since its first edition 12 years ago, which welcomed nearly six thousand visitors to Old Sainte-Rose.

The excitement generated by the event prompted the organizers to continue to increase the number of activities offered, so it has become the anticipated event that we now know. It goes without saying that the event is a success, both in terms of participation and the achievement of prevention objectives. The retention rate for festival goers was 40 to 50%. In comparison, we achieve a retention rate of only 10% for school-related activities.

To be a part of the action, register and mark your calendar from June 1st to 3rd for what is sure to be an exciting weekend!