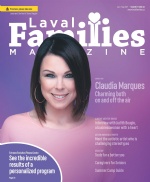 In The Latest Issue:
Latest Issue:
Judith Bougie: The Woman...
Spring in the City of La...
Claudia Marques: On and ...
An impact on Society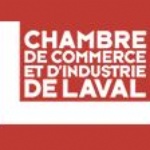 BY:
CCIL - Chambre de commerce et d'industrie de Laval
Issue 27
In this issue, the CCIL interviews Marie-Christine Piedboeuf, President of Pelican International.

Q: Ms. Piedboeuf, tell us about yourself.
A: I am first and foremost a mother of three children who are now adults. I went back to university at 32 in order to expand my horizons by completing a Masters and PhD in engineering and composite materials.

I have always been passionate about operations, problem solving and taking on new challenges in a broad sense. I am greatly interested in working with people. They are the wealth of a company and of a society.

Q: As an entrepreneur with a family life, a social life and a demanding career, what does "community" mean?
A: From a professional standpoint, community is the sum of the expertise shared and represents a constant collaboration in order to find solutions – together – to the issues that we face.

From a societal standpoint, the word community represents, for me, the notion of giving back to society through volunteering, as I have done through my implication with the Scouts for over 30 years. It allows us to give more meaning to our lives and to create more joy.

Q: In 2018, in the digital era, how do you foresee the growth of the Laval business community in the next 20 years?
A: With the accelerated pace wrought by the digital revolution comes an incredible doorway to the world. Everything is accessible everywhere. "Think globally, act locally" summarizes what will likely characterise the business community of Laval in the next 20 years.

The consumer sector will continue to change profoundly thanks to new digital tools (e-commerce, big data, the Omni channel strategy) and manufacturing companies in Laval such as ours are already reflecting and acting in order to anticipate these global changes.

Q: The Chambre de commerce et d'industrie de Laval has existed for the past 50 years. What does your involvement in the CCIL mean to you?
A: For Pelican, it is very important have a connection with the City of Laval in the interest of economic, civil and social developments, which the CCIL enables and supports. This is an association that helps us broaden our business network, share best practices and especially, promote and defend our collective interests.