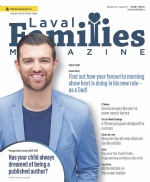 In The Latest Issue:
Latest Issue:
The Natural Heritage of ...
November: Runaway Preven...
10 Candles for the Pédal...
Pole Dancing for Health and Body Confidence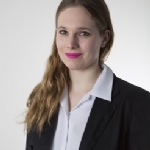 BY:
Lili Monette-Crépô
Issue 27
Have you ever been curious about trying pole dancing? Well, it's more accessible than you might think, and it's also a great workout. In fact, it works many muscles and improves flexibility.

"It works your arms because you're always lifting your own body weight; your abs, because you're lifting your legs over your head all the time and your thighs. I have really thick, muscular thighs now," says Adrienne Huard, 30, who dances and works as a receptionist at a dance studio in Montreal.

Huard has been pole dancing for a more than a year. "It's something that I've always wanted to try, and when I enrolled for courses, I was surprised at how welcoming and open the studio was; it's just sex-positive, vibrant, beautiful people," she says.

Huard says she found that fellow dancers at the studio were really encouraging, and happy to teach her and watch her progress. Over the course of one year, she kept dancing two to three times a week.

Pole dancing is a great choice for people who want to try a new workout, and for those who want to feel sexy and confident.

Huard says that pole dancing has made her feel more comfortable with her body. "I've never had this level of comfort or confidence before," she says. "I think being able to openly demonstrate my sexuality is great, even if at first I was nervous to put my pole dancing videos and photos out there, I was surprised to see the support. I feel proud that my body even has the capability to move like that."

For pole dancing, besides a pole, you will need short shorts, a tank top, a bottle of water, an open mind, and a willingness to let go and have fun.

Pole dancing in studios doesn't typically include stripping, but Huard advises wearing as little clothing as possible for better contact with the pole. That being said, pole dancing can hurt. Huard has blisters, yet she says that these are almost like marks of pride for her hard work.

For those interested in pole dancing, Huard recommends going with a friend. Despite being very nervous at the beginning, she dove in and felt welcome. "Most studios, in my experience, are very supportive and positive," says Huard.

Pole dancing studios typically offer beginner classes. Like in any discipline, you have to start somewhere, and Huard is a good example of this.