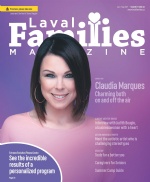 In The Latest Issue:
Latest Issue:
Judith Bougie: The Woman...
Spring in the City of La...
Claudia Marques: On and ...
Educational Camp vs Sports Camp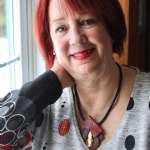 BY:
Lori Leonard
Issue 27
Just as no two adults are the same, neither are any two children. Some children have a stronger aptitude and affinity for sports, while others prefer to learn and discover. In bygone days, we used to hear more about sports camps. Today, there is a wide array of diverse educational camps to choose from.

One usually envisions a traditional summer camp as a lakeside retreat with hiking and canoeing activities with children and their counsellors singing around an open campfire in the evening. Due to the fact that family size has decreased over the past several years, camp organizers needed to be creative and come up with fresh, new ideas to attract both parents and their children to increase camp attendance. The main goal of most camps is to provide educational, athletic and/or cultural development.

First, parents will need to decide if they prefer their children to attend day camp or overnight camp. At overnight camp, children sleep in a small cabin or tent and usually eat all of their meals in a separate building. At day camp, children go home each night for dinner and to sleep. Some camps offer both day and overnight camping.

Educational camps for children include: music, performing arts (dance, theatre, music and magic), cheerleading, space, religious, digital media, modeling, art, robotics, language, writing, acting or circus school. Maybe your child dreams of being an astronaut, a magician, speaking another language, acting in a play, singing in a theatre, or becoming a marine biologist…

On the other hand, if your child is excited about being on a basketball or soccer team, keen on hockey, wants to learn more about water skiing, sailing, horseback riding, or is just a natural athlete, then sending them to sports camp may be more beneficial. Today's sports camps include less common sports such as lacrosse, surfing and trail biking. There is a the chance to learn from a professional athlete or coach.

What is your child enthusiastic about? Are they involved in team sports at school? What are their extracurricular activities? Are they involved in a book club, art class, ballet, or music class? Do they enjoy team sports or solitary sports? Which hobbies does your child show a keen interest in? Is your child more physically active or passive? Are they an extrovert or introvert? Answering these questions will help you choose the correct camp for your child.

Take the time to sit down with your child and review the different types of camps available well in advance of summer. This will give you time to familiarize your child with the idea of going to camp.

No matter if you choose a sports camp or an educational one, camp is a great experience for kids. It gives them the opportunity to relax after a busy school year, provides opportunities to meet other like-minded children, allows them to demonstrate their creativity and to build cherished memories and friendships that will last a lifetime.