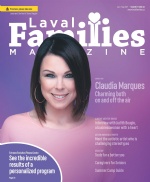 In The Latest Issue:
Latest Issue:
Judith Bougie: The Woman...
Spring in the City of La...
Claudia Marques: On and ...
Camp for Tweens: What if Camp is No Longer Cool?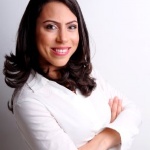 BY:
Tina Quintanilla
Issue 27
A tween is when a child enters their double digits. After their 10th birthday, children seem to suddenly blossom overnight into an opinionated older child. Although they are too young for teen drama such as relationships, they do know what they like and they're not afraid to express themselves; especially to their parents. It can sometimes be overwhelming for a parent to convince their tween that they are still not too old for camp. The truth is a tween knows what they like and they are too old for child's play.

Victoria Azzi is your typical 15-year-old Laval teen that attends high school and is an avid soccer player. She has several memorable experiences from her summers at camp. She said that she no longer feels that camp is for her; if there is soccer camp and she can learn something, she will be more than willing to go. "I will be more than willing to attend camp if there are kids my age, and I can learn more skills for soccer," Azzi says. "I think that kids my age want to stop around 14 because all you want to do is be on your phone. I don't want to be with the younger kids."

Theme camps are the best option for tweens. Most teens like Azzi enjoy a theme camp that inspires them. Many regular camps cater to all age groups, but a lot of younger children seem to attend. When there are too many activities offered, tweens seem to lose interest more quickly and may find the activities boring. Also, it helps if the camp counselor is someone that they can identify with. If the camp counselor is motivated and inspirational, kids will be more drawn to the camp.

There are many options out there for summer camp. Dance, art, soccer and hockey camps are popular amongst the tweens. They feel like they are brushing up on their skills when they are attending summer camp that can help them excel in their activity of choice. Jeffrey Furtado, a fitness and boxing coach and camp counselor from Laval suggests that sports camps can help kids learn discipline through training. It can also provide them with the self-confidence that they need to accomplish anything.

As a counselor, he believes that camp develops life skills not necessarily learned in the classroom. "As a coach and counselor, I am also a mentor. I believe that these kids need a sense of belonging and community and when we come together, supporting one another, it creates a positive environment," says Furtado. "Respect and discipline help children grow into their best possible self."

For tweens who are not yet old enough to hold a summer job but feel that they are too old to attend summer camp can become a Counselor-in-Training (CIT). It gives them the insight and responsibility of holding a job as well as the scheduling of attending camp. Many camps offer this option. CITs have to go through an interview process but most of the time they can be a CIT at a camp they attended in the past. Finally, tweens will enjoy camp as long as the activity is still interesting and relevant. Don't worry, your child will definitely tell you what they like!