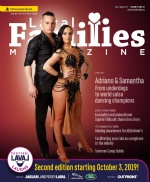 In The Latest Issue:
Latest Issue:
Another Exciting Summer ...
One Step at a Time
The Second Edition of Fe...
Summer in the City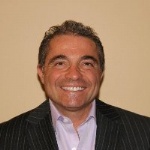 BY:
Luigi Morabito
Issue 28
"Hot town, summer in the city…" Even if you're not into 60s music, you can certainly imagine the excitement we feel here at Laval Families Magazine with the arrival of summer and the sheer number of fun and family-oriented outdoor activities on the horizon. With festivals, concerts, summer getaway destinations and more, our city will shine bright as it always does when the warm season arrives.

In this issue, we present a special feature of five profile stories of our city's MNA's: Francine Charbonneau, Jean Habel, Guy Ouellette, Jean Rousselle and Monique Sauvé. Get to know their stories from past to present.

Our Cover Story for this issue brings us up close and personal with Derick Fage, a Montreal television show host and Spokesperson for the Canadian Continence Foundation. Derick shares with us his struggles with a medical condition that is not very well understood. His story of triumph takes us from the night he planned out his own suicide right to the present day, where he is a cherished television personality and motivational speaker.

There will be no shortage of events for the whole family this summer. Check out our coverage of Laval's Beer Festival, Italian Week, Fête du quartier St-Bruno, Laval's Fête de la Famille and a slew of fundraising events like Les petits gourmets dans ma cour or Parcours des héros.

Even though the school year is coming to an end, we celebrate our amazing teachers all year long through our Teacher Appreciation Contest. Our winners for this school year were invited to a special awards ceremony in April. Details are inside.

If you're still making plans for your child's summer camp experience, be sure to check out our summer camp guide section as well.

As if that weren't enough, we are thrilled to announce Laval's first ever bilingual comedy festival, Festival Laval en Rires/Laval Laughs, happening this September 20th to the 30th. It's a totally unique event with two distinct features. On the one hand we have amazing comedic talent performing in venues across the city, and on the other hand, we have free outdoor fun and games for everyone at Place Laval en Rires, located at Centropolis. What a way to close out the summer season! Get all the juicy details on page 3!

Rain or shine, I encourage you to get out into your city this summer and explore the vast cultural events Laval is known for. Whether you're a sports and adventure enthusiast, foodie, music lover, stand-up comedy fan or in need of family-friendly activities to keep the kids busy, Laval has got you covered this summer!