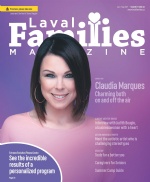 In The Latest Issue:
Latest Issue:
Judith Bougie: The Woman...
Spring in the City of La...
Claudia Marques: On and ...
Teaching Kids to Code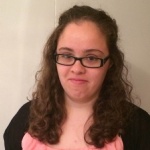 BY:
Samantha Mileto
Issue 28
Being a parent or a teacher to youth in the 21st century probably means having to constantly keep up with them in the digital age. Last year, the Canadian government announced that it will spend $50 million over the next two years on efforts to teach young people coding and other digital skills, according to a CTV report. The initiative would help half a million elementary school students learn to code.

For Sam Altarac-Hofmann, a Sir Wilfrid Laurier School Board tech consultant, exposing students to coding at a young age, as well as having them participate in after-school robotics programs, will only benefit them later in life.

"Robotics is great because it builds teamwork, collaboration, thinking-out-of-the-box skills, planning and organization skills; it brings together all the things that they've learned in school, in this huge cross-curricular activity," he says. "Computers aren't like people where they'll understand any old thing you tell them," he adds. "You have to be extremely precise, [you have to have] organizational skills, critical thinking skills, you have to have a goal in mind before you start the project. There's coding everywhere; there's an opportunity to code in every subject."

Kate Arthur, Founder and Executive Director at Kids Code Jeunesse, a not-for-profit organization that introduces coding to kids, teachers and parents across Canada, agrees. "Teaching children to code is more about teaching them computational thinking — how to solve problems, break big projects into small pieces, debugging, etc," she says. "When children learn computational thinking and learn to code, they are equipped with the necessary skills to create and communicate in a digital world."

The federal government plans on providing 500 teachers with the necessary training for this project. Altarac-Hofmann believes this is crucial, because not all teachers feel that they have enough knowledge to be able to adequately teach their students robotics, or how to code.

"If teachers don't learn computational thinking, then they won't understand why learning to code is important for children's education," says Arthur. "Once a teacher sees how to integrate code into the curriculum and how enthusiastic children are when learning, there's no turning back!"

This initiative is directed at students from Kindergarten to 12th grade and is aimed at trying to get underrepresented groups in science and technology, such as girls and indigenous people, more involved. In his years as a tech consultant and a math and science teacher, Altarac-Hofmann does notice more males than females, for example, in his robotics classes. In order to get more young girls involved, he believes that robotics shouldn't be just an after-school activity.

"Right now, robotics is an after-school activity, so it's easy to opt-out," he said. "Robotics should be part of a science or math curriculum, so more girls, and kids in general, are exposed to robotics and coding and thinking like an engineer."

Not every school in Canada provides its students with a robotics program, but once this initiative is launched, they will be better equipped to provide such an activity, and as Altarac-Hofmann points out, more students, no matter their gender or cultural background, will want to participate.