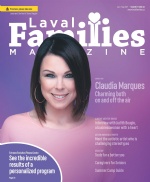 In The Latest Issue:
Latest Issue:
Judith Bougie: The Woman...
Spring in the City of La...
Claudia Marques: On and ...
Should I Send My Child to Sleepaway Camp?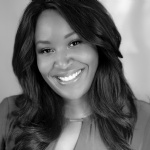 BY:
Catherine Verdon-Diamond
Issue 28
Choosing the right summer camp can be a daunting task. Should I send my child to city camp? Art camp? Sports camp? Music camp? Should I send my child to camp at all? If you're like me, this is the year where you'll consider sleepaway camp. Every year I ask myself if this is going to be the year I send my boys to sleepaway camp, and every year I chicken out and end up sending them to a local camp. Am I depriving them of amazing childhood memories because of my own fears and concerns?

I have fond memories of my sister and I going off to sleepaway camp. The horseback riding, the new friends, the nights by the fire, the sing-alongs, mosquito bites, etc. All of it was so much fun, yet with all those great memories, I'm not sure I'm ready to be without my boys for an extended period of time. I have so many reservations when it comes to sleepaway camp, and let's not forget that it can be very expensive. So, the question remains, when is the right time to send your children to sleepaway camp?

I have friends who started sending their kids to sleepaway camp when their children were eight years old. I have friends who say that it's best to start sending them when they get to high school. They say it's good to get them out of the house and away from social media, TV, and electronics for a couple of weeks. So, I guess the reason my children haven't gone yet is because I'm not sure they'll be able to manage being away from home (well, ME) for such a long time.

What happens if they get sick? What happens if they wake up in the middle of the night looking for comfort? What if they don't brush their teeth the entire time they're there? What if they go to bed hungry and are afraid to speak up? My girlfriend once told me a horror story about her son wearing the same underwear for the entire week he was away at sleepaway camp. I was mortified when she told me. She asked him what happened and all he had to say was, "I don't know…I just didn't change them." He was 8 years old at the time. So, does that mean he was too young or just unprepared?

The truth is I really want them to go away to sleepaway camp. I know that the benefits of going will help them build their independence, develop their creativity, improve their social skills, and so much more. Truthfully, I could use the freedom of not having them in the house for two weeks; my husband and I would be swinging from the chandelier. I guess I'm ready to get handwritten letters from my boys, and I'll look forward to visitation day. But I'll also enjoy my time alone. Now the hard question: which sleepaway camp do I send them to?