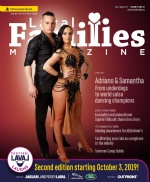 In The Latest Issue:
Latest Issue:
Another Exciting Summer ...
One Step at a Time
The Second Edition of Fe...
Discussions on Digital Citizenship and Awareness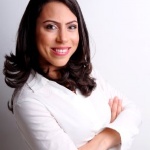 BY:
Tina Quintanilla
Issue 28
The Sir Wilfrid Laurier School Board would like to underline the importance of being vigilant on devices and continues its mission to educate and inform students and parents on the importance of being aware of social media, cyber bullying and sexting. This article deals with part two of the four-part series on Digital Citizenship and highlights the importance of discussions on digital citizenship and awareness.

Students can use devices for educational purposes such as research, submitting homework and for social use whether they are at school or off school grounds. Most students stay connected 24 hours a day to their phones. It is important to discuss the impact of using a device mindlessly or consistently as it can lead to dependence as a culture. Developing minds in youth also have the risk of developing an addiction to their devices, such a short attention span and the need to always be entertained and stimulated. We depend on our devices for information, news, and being connected to each other.

Discussing the proper use of devices in today's schools assures that everyone is adhering to the digital citizenship guidelines. The school board offers parent-teacher evenings, newsletters and student assemblies to discuss the use, regulations and intentional or unintentional misuse of devices on or off school grounds. Discussing digital safety and guidelines helps protect the safety and security of information and identity of our students and facilities.

Discussions on digital citizenship should be done on a regular basis. Jennifer Maccarone, Chairperson of the Sir Wilfrid Laurier School Board, is also a parent and she mentions how she keeps abreast of her own children as they use their devices. "I believe that it is my responsibility to teach my children that they are ethically responsible for their behavior on their devices," she says. "Every so often I will sit down with them and remind them about the impact of posting personal information such as home or school location, pictures or even submitting personal information can sometimes be detrimental to their safety and security. I think that children should be reminded that taking digital responsibility can prevent future incidents or issues from occurring."

The future of our dependence on technology is unknown. It is imperative to understand that parents and youth must not turn a blind eye to technology and our advancement with innovation. It is not going to go away and how people are connected in the world is changing. In the meantime, the adults' responsibility is to continue to have discussions with their children on the safety and usage of technological devices as we are learning how to use them together.