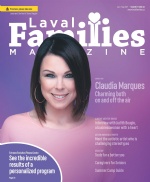 In The Latest Issue:
Latest Issue:
Judith Bougie: The Woman...
Spring in the City of La...
Claudia Marques: On and ...
Tips and Ideas for Healthier Summer Camp Lunches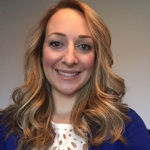 BY:
Maria Tutino
Issue 28
The dinner plates are washed, the dinner table is cleared, and you are ready to get some much-needed rest, when suddenly you realize that lunch-packing is awaiting, even in the summer months! What will you prepare for those kids who change what they like to eat every second day?

Some might say that packing lunches is one of the most dreaded and daunting tasks that a parent has; our kids need a healthy lunch that will keep them going all day long. Here are some tips and ideas for parent and kid-approved lunches.

Wrap things up!
Instead of the same old sandwich, try whole grain wraps. There are so many possibilities here. Add some nitrite-free, low sodium turkey or ham slices, with julienned carrots, peppers, and shredded cheddar for a very tasty option that kids will love. This also makes for a lighter and fresher summer lunch.

Another great option is a healthy version of the traditional PB & J. Spread sunflower seed butter onto a wrap for a more nutritious, peanut-free option. Then, add the fruit your kids enjoy, like banana and/or strawberry slices.

Use Leftovers Wisely
Make more at suppertime and pack leftovers for lunch. Some food is even better cold, so pack it in a container right after dinner and put it on an ice pack in their lunch box. This ensures that lunch will be healthy and is great if your kids don't like sandwiches.

Smart Swaps
Make healthy swaps that will give your children the energy they will need for their day. Here are just a few:

Pack homemade healthy muffins instead of cookies. If you don't have time to bake fresh muffins on a weeknight, prepare a batch on Sunday.
Spread hummus, guacamole or pesto in your wrap or sandwich instead of mayonnaise or butter. They're all tastier and healthier.
Pack trail mix instead of candy as a snack. Since premade mixes tend to be high in sugar and/or salt, buy the nuts and dried fruit separately (low to no salt and sugar) and then blend them together in a big bowl, which is conveniently cheaper in the long run anyway! If your kid's sweet tooth is still not satisfied, try adding in some high-quality dark chocolate chips.
Refresh the Refreshments!
Swap out the ol' juice boxes for a water bottle filled with sliced fruit. Kids love the flavored water and when they're done, they can refill it all day long. The fruit adds flavor and can even be eaten later. Water is so important for keeping kids hydrated, especially on hot days, and flushes out toxins. Here are some great combinations:
Lemon and strawberry
Lemon, cucumber, and mint
Berries
Mix of citrus fruit (orange, grapefruit, lime, lemon)
It's easy to get discouraged when packing lunches, so keep the odds in your favor:
Plan what you want to pack before grocery shopping
Pre-cut veggies and fruit on Sundays
Make bigger batches of suppers
Happy packing!