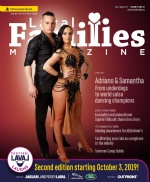 In The Latest Issue:
Latest Issue:
Another Exciting Summer ...
One Step at a Time
The Second Edition of Fe...
A Local Event with a Global Cause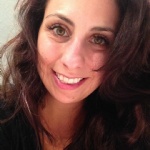 BY:
Lisa Cipriani
Issue 29
A magical evening under the stars with music, upscale savoury food stations and relaxed conversation…Taking place on the Cimitière de Laval greenspace overlooking two giant ponds, elegant landscaping and a large outdoor tent, the third annual Soirée Bénéfice will help raise funds for Espérance de Vie Enfants du Monde.

Guests will not only enjoy delicious food throughout the evening, but also a wide variety of high-end desserts provided by Les Délices Lafrenaie along with coffee provided by Café Milano. Live music will be performed by Cynergi Duo, adding to the evening's relaxed feel with crooner classics to entertain the guests. Guests can also enjoy several outdoor fire pit lounge areas, perfect for chatting in an open-air setting.

The mission of Espérance de Vie Enfants du Monde, founded by Mother Pierre-Anne Mandato, is to assist families and children in need here and all over the world. The association organizes many fundraising activities for various missions that are ongoing. All funds raised go directly to children and families in need, as the association does not incur any administrative fees.

Locally, funds raised will allow 90 underprivileged children to attend a week of summer camp. Globally, Espérance de Vie Enfants du Monde provides children with food, health services and educational services in underprivileged or developing countries.

The Soirée Bénéfice taking place on October 4th is organized in part by Magnus Poirier's President, Jacques Poirier, along with Magnus Poirier's Director, John Palazzo. Poirier and Palazzo are President and Vice-President respectively of the board for Espérance de Vie Enfants du Monde. Both have been avid organizers of various fundraising activities for many years.

"I became involved with this association because of the ability to directly help children in many ways and many places, here in Montreal and all the way to South America, India and Belarus," says Poirier. "One dollar here is a dollar there; it's as simple as that. A responsible society should be able to take care of its children."

Palazzo is equally enthused about the difference an event like the Soirée Bénéfice can make. "The first two events have been really successful, and we continue to hear from guests about how much they enjoyed their evening and are looking forward to attending again this year," he says. "As a group and with our amazing partners, we're proud to be able to do what we do, because it's all for the children, here and in other parts of the world."

With the help of Groupe PMG, last year the event raised just under $50,000 for Espérance de Vie Enfants du Monde. Tickets to this year's event, which includes cocktails and a full-course meal, will be about $125 each. A limited number of tickets are available and can be obtained by calling the offices of Magnus Poirier, the Cimitière de Laval or by visiting the association's website at esperancedevie.org.