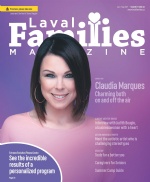 In The Latest Issue:
Latest Issue:
Judith Bougie: The Woman...
Spring in the City of La...
Claudia Marques: On and ...
Making More Room for Education and Culture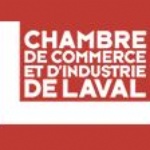 BY:
CCIL - Chambre de commerce et d'industrie de Laval
Issue 29
In this issue, the CCIL interviews Guylaine Archambault, Director General of the Armand-Frappier Museum.

Ms. Archambault, tell us about yourself.
I am the proud Director General of the Armand-Frappier Museum, an institution with a mission to support the understanding of scientific issues related to human health. It is a unique institution in Quebec at the intersection of science, health, education and culture, with a majority of activities directed at young audiences!

As an entrepreneur with a family life, a social life and a demanding career, what does "community" mean?
I am involved with Laval's community as the current administrator of two organizations, where I have been a part of various consultations. I strongly believe in the importance of making more room for culture and education to contribute to a more inclusive and sustainable future for all. I am the mother of two boys, aged six and nine. I am thus greatly concerned with future generations! I must admit I am more of a "mother hen" and I like to devote as much time as possible to my family. My involvement in the community is thus limited, but I will be increasingly "present" once my sons are out on their own!

In 2018, in the digital era, how do you foresee the growth of the Laval business community in the next 20 years?
You've addressed this question to a dinosaur in matters of information technology. Technology has allowed for spectacular advancements for humanity in a number of areas. Nonetheless, I believe that technology must be in service to humans and contribute to the improvement of our quality of life. Humans are social beings, thus constant vigilance is required to ensure that the digital era does not isolate individuals. At the museum, our philosophy is to put technology in service of the contents to be diffused and not the contrary. Mr. Jacques Goldstyn, the illustrator of the show Les Débrouillards, drew an eloquent caricature on this subject. It shows a father telling his son, who is glued his computer screen: "Hey son, let's go to the museum." In the next image, the son is glued to another screen, this time at the museum! In short, "yes" to technology to facilitate travel, learning and many other aspects of our life, but "no" to isolation in front of a screen!

The Chambre de commerce et d'industrie de Laval has existed for the past 50 years. What does your involvement in the CCIL mean for you?
In truth, I have not been very involved until now because I was engaged with other organizations and causes. I admire the enthusiasm of the team and the volunteers who work there. The Laval business community is tightly woven, and its members are dynamic. I have had the chance to be a witness to a number of CCIL's events. The day I become more active in this organization, I hope to support the building of closer ties between business people from various sectors and the principal stakeholders in education and culture. I firmly believe that they will draw upon one another's expertise, as their skills and needs are complementary, and that the involvement of both is beneficial to the Laval community.