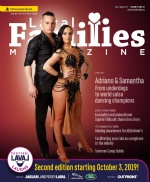 In The Latest Issue:
Latest Issue:
Another Exciting Summer ...
One Step at a Time
The Second Edition of Fe...
September: New Dreams, New Beginnings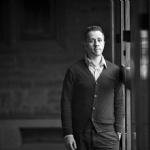 BY:
Domenic Ruso
Issue 29
We are at a time of year that is filled with possibilities – new beginnings. For some, it may be going to a new school or a starting a new job. For others, this season brings new friends or just a new focus on life. No matter what, it's clear the fall offers the possibility of new dreams for a hopeful future – a fresh start.

The heart of this magazine – of this community – is the celebration of the positive ways people are stepping out to dream the impossible and impact society. As a pastoral leader and teacher in the community, I get to celebrate the spiritual side of dreaming. I, with the help of a wonderful team, lead The180 Church and let me tell you, we have been dreaming.

This past summer, as you may have heard, we announced a big step – to make Laval our permanent home as a new and growing church in this city. With some out-of-the-box thinking, we've selected a fresh warehouse space to gather, learn, laugh and grow with others.

You might be surprised to hear this, but a church can be one of the best places to help people realize their dreams – or start dreaming again. Sometimes we need a fresh reminder of how God can transform our lives into something beautiful. No matter your regrets or your struggles, it's always possible to turn your life around.

For us at The180, we've been dreaming about a few different things this year:

Embracing the kind of spiritual teaching that helps us change.
Helping people who are hurting and families who need a hand to get back on track.
Developing young leaders who can make a difference in the world.
What are you dreaming about? What will it take for you to see those dreams come true? Is it time to get honest about your inner life and your spiritual side? Do you need help to see your dreams rooted in something bigger and better than you could ever imagine?
Join us Sundays at 10:30 a.m. or visit us online at
the180.ca
for more information on programs for the whole family.