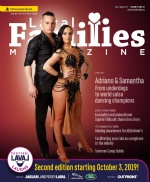 In The Latest Issue:
Latest Issue:
Another Exciting Summer ...
One Step at a Time
The Second Edition of Fe...
The Benefits of Telling Stories in Class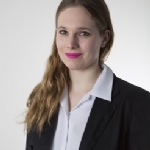 BY:
Lili Monette-Crépô
Issue 31
Storytelling is an ancient art that can be extremely beneficial in modern times. There is so much knowledge to be shared with today's youth and storytelling can be one of the most effective ways to do it. Telling and listening to stories can help people sharpen their listening skills and learn more about the world around them. For children, it can be one of the most powerful educational tools they have access to.

Kit Brennan, author, award-winning playwright and former teacher for children and young adults in theatre and storytelling, says the art of storytelling teaches young people how to use their imagination and gives them more confidence when speaking in front of other people. It also teaches them how to tell stories in a logical manner. "Storytelling helps children and adults organize their minds," she says.

Leslie Ogilvie is a teacher and librarian at Jack Callahan Public School in Lindsay, Ontario. Last year, she taught a workshop at the Toronto Storytelling Festival. In her presentation there, she described how storytelling can help children's development of oral communication, language, creative writing and reading skills. Storytelling also helps with emotional development because it teaches core values such as empathy, courage and kindness, which can then be applied to everyday life.

Storytelling is an unparalleled art to help with children's concentration. "In a time and a culture where kids are used to things changing every five seconds, my kids can sit and give [me their] undivided attention for 45 minutes while listening to a story," says Ogilvie.

When telling stories, Ogilvie uses vocabulary from the original folk tales to give children a sense of the narrative and to show them how to present coherent stories. She says once children are familiar with more classic stories, they can easily develop their own. This is something that children get very excited about. Brennan agrees, saying even very shy kids will come out of their shell to talk about their lives.

Storytelling can be used throughout a child's education and can be integrated within the school curriculum. That being said, different ages call for different approaches. Brennan says that seven to nine-year-olds like to stay with traditional stories, but that 11 to 12-year-olds love to push boundaries and experiment with style and content. Brennan says for teenagers, "the sky is the limit as far as the story goes."

There are many creative ways to bring storytelling into the classroom for any topic – it doesn't always have to do with reading and writing. For example, when Ogilvie teaches history, she uses stories based on facts as tools to teach all the information that is required. Stories work because as Ogilvie says, "students just remember narratives so much better, even with math – students will remember math concepts better if they have a story. It gives them a hook to hang their hats."

While storytelling and performance are two different things, they can easily be intertwined. "For children, it helps them to free up their imagination and think outside of the box. Drama and storytelling can help connect all of those things," says Brennan.

For teachers who don't know where to start, Brennan recommends books specifically about storytelling for children, such as Stories in the Classroom: Storytelling, Reading Aloud, and Roleplaying with Children by Bob Barton and David W. Booth, Creative Storytelling: Building Community, Changing Lives by Jack Zipes or Development Through Drama by Brian Way.

Ogilvie encourages parents to use storytelling at home, as well, and suggests teachers bring in storytellers from the community, such as the parents or grandparents of their students.

Grants are another resource that can help teachers and storytellers to share their craft. Both Ogilvie and Brennan organized storytelling projects with the help of governmental and organizational grants. In Quebec, project grants for either professional development or innovation programs are available for teachers, library personnel and administrators who want to develop student achievement in English schools.

Even though traditional storytelling may seem ancient compared to modern forms of entertainment, the benefits it has for children are immense.