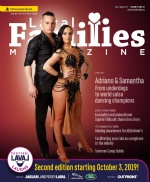 In The Latest Issue:
Latest Issue:
Another Exciting Summer ...
One Step at a Time
The Second Edition of Fe...
Itís Time for Change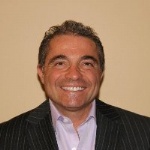 BY:
Luigi Morabito
Issue 31
As usual, there are so many fantastic features in this issue, I donít even know where to start. With International Womenís Day in March Ė and as a father of two daughters myself Ė I really wanted this issue to focus on some of the fantastic women in our community.

Weíre so happy to share our Cover Story of the amazing Orla Johannes with all of you. Read her story on page 8 to find out how Orla got her career started and how she juggles it with a being a mom. We also have a great feature on pages 34 and 35 focusing on some very inspirational women from right here in Laval. Their stories and their courage are an example of strength for us all.

Iím also very to have an in-depth piece all about the Centre-Refuge Nymous, a wildlife rehabilitation centre going to great lengths to rescue animals in need and educate the community at the same time. I was lucky enough to spend some time with the founders and their animals and all I can say is, you have to get to know these wonderful people and their work for yourself.

February is Black History Month and we wanted to not only commemorate the month but introduce you to a phenomenal woman, as well. Our feature on page 36 is a profile on Montrealís top Black History expert, Dorothy Williams. She has some valuable insight to share on how far we have come here in Montreal Ė and how far we have yet to go in terms of inclusion and equality.

As I mentioned, women are at the heart of this issue and postpartum depression is an important issue that we need to talk more about. On page 22, youíll find out more about this very serious illness and where to get help for yourself or a loved one. We cannot let women continue to suffer in silence. February also happens to be Heart Month in Canada. Did you know women may suffer heart disease in different ways from men? Read all about the symptoms to look out for in Womenís Health on page 24 because your health is always number one.

It may not feel like it just yet but the summer isnít far off Ė we hope, anyway! Itís time to start thinking about summer camp plans for your children. Whether itís a day camp or overnight camp, we have all the information you need to plan a great summer for your family in our Summer Camp Guide starting in page 48.

Speaking of children Ė the future of tomorrow Ė turn to page 58 for details on our Young Authors Contest. This contest is a chance for aspiring writers to get a feel for writing and see their names in print for the very first time. Flip over to the contest page for details. I look forward to reading all of your childrenís entries. I sincerely hope you all enjoy reading this issue as much as we enjoyed putting it together for you.