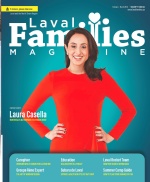 In The Latest Issue:
Latest Issue:
2020 Has Only Just Begun
Laura Casella on Pursuin...
How to Deal with Head Li...
The Laval Rocket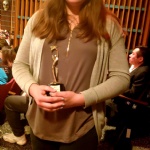 BY:
Vanesa Jovic
Issue 36
I was born and raised into a family where physical activity was practically a priority. We are very passionate about all sports.

My brother, in particular, is obsessed with football and I look up to him for his consistency and his determination to be the best he can be. I like how sport brings people together. Living in Quebec, we all know hockey is number one. But apart from staying active, eating a balanced diet is also as important and that's where my mom comes in. She always makes sure we eat lots of vegetables and home cooked meals.

Finding a balance in life is not always easy, but we do our best and try to keep our lifestyle healthy. It's fun to be part of a city with such an important team as the Laval Rocket. I find they bring the values to our community that I admire.

The environment is very important to me. I think people should take care of our planet for our future so we can breathe healthy air because no one but us can change the state of our planet. It's my goal to build an organization that will help clean up the environment. It breaks my heart to walk around in this beautiful city and see garbage on the ground and seeing how people are careless when throwing things away and how they don't realize that they're polluting the air that we breathe.

I wish to be an inspiration to people all across the world to stop polluting our planet. Thank you for reading this. I hope you take this in good consideration. Every step counts.