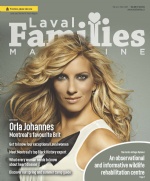 In The Latest Issue:
Latest Issue:
Rabbids Amusement Centre...
Maximizing Children's Po...
Special Needs Camp: A Fu...
Confidence starts with a smile!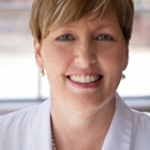 BY:
Dr. Jeanne Kavanagh, BSc., D.D.S.
Issue 8
Dr. John Ormond and Dr. Jeanne Kavanagh are a husband and wife team that have been practicing dentistry in Laval-des-Rapides for the past 31 years – since 1983. Since our patients love our team of highly competent and caring professionals, we often treat up to three generations of the same family!

Although we provide all of the basic dental services, we also invest heavily in continuing education courses. Dr. Ormond has attended over 2,000 hours of courses and in the last 8 years has attended the world-renowned Las Vegas Dental Institute for Advanced Dental Studies to focus on emerging dentistry topics such as temporomandibular disorders (TMD) often accompanied by headaches or debilitating migraines, cervical (neck) muscular pain, full mouth rehabilitations, advanced esthetics and most recently sleep apnea and Invisalign- orthodontics without braces.

Did you know that sleep apnea can take 10 years off your life?

Obstructive sleep apnea is a serious breathing problem that interrupts your sleep. This means you have short pauses in your breathing lasting a minimum of 10-30 seconds. You actually stop breathing dozens or hundreds of times per night! We screen patients for this disorder and when appropriate refer the patient to a medical sleep specialist to confirm the severity of the sleep apnea. A customized dental appliance can be fabricated to treat snoring and improve the airway while sleeping.

Did you know that digital imagery translates into a better fit for crowns and bridges?

The acquisition of the iTero scanner has changed the way we practice dentistry. We now use a wand to take 3D digital scans of our patient's teeth and bite - no more gagging and discomfort from trays and impression materials. This new technology significantly improves the fit of crowns and bridges.

Fun fact of the month- Orthodontics without braces

Invisalign technology allows us to offer orthodontics without braces! Patients wear clear/ invisible aligners or shells to move their teeth.
Interesting fact- we can actually show you a simulation to visualize how your teeth may look by the end of the Invisalign treatment.
Invisalign may not be the preferred treatment for some patients and an orthodontist is the specialist to consult for difficult cases.
Invisalign provides an esthetic and comfortable experience for the patient and hygiene is easier than with conventional braces.

Are you a very nervous patient?

We are the first dental clinic in Quebec to offer Nu-Calm. Nu-Calm is unique because it creates deep relaxation without using medications. Nu-Calm changes our brainwaves from wakefulness to the first stage of sleep- a feeling of relaxation and peacefulness like deep meditation through the use of "unique earphones ."

Want to know more about advances in dentistry?

Please consult our website at jkjodentaire.com and view our newsletters for information on the latest techniques, technology and products.

It would be our pleasure to welcome you into our practice for a consultation or a comprehensive examination.

Remember....Confidence starts with a smile!