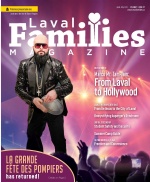 In The Latest Issue:
Latest Issue:
La Grande Fête des Pompi...
Spring is Here at Last
Marco Mr. Tam-Tam: From ...
Drownings can happen very quickly, let's all try to prevent it!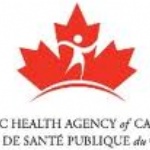 BY:
Public Health Agency of Canada
Did you know that the second leading cause of death in children ages one to four is drowning?
Securing your backyard pool and teaching children about water safety can help protect them from serious injury, and even death.

Swimming safety
Here are some tips on how to help keep your kids safe when playing in water--whether a swimming pool, lake, or ocean.

Make sure young children are always wearing a lifejacket or personal floatation device when playing in or around water. Learn how to find the right flotation device for your child.
Enroll your child in a water safety and swimming program, and sign yourself up to learn basic lifesaving skills.
Make sure there is always adult supervision when children are playing in or around water.
Keep young children within arm's reach at all times.
Choose a safe place to swim, such as a supervised beach or swimming pool. In public swimming spots, check for hazards before wading in--including information about water pollution levels.
Be aware of water risks in spring, when ice gets dangerously thin and winter run-offs create strong currents in ditches, creeks, and rivers. Warn children of the dangers and supervise their play.
Pool safety
Every year, children of all ages drown in backyard swimming pools. In fact, backyard swimming pools are where children ages 1 to 4 are most likely to drown. Kids are at an increased risk of drowning because they are drawn to water, they move quickly, and they can drown in as little as one inch of water.
Many swimming pool drowning incidents occur because access to the pool--or the pool itself--has not been secured. Children can easily gain access to backyard pools when:
the pool is not fenced in all the way around
the gate to the backyard is not shut or locked
the patio door or garage door that opens into the backyard isn't locked
Here are a few tips to secure your swimming pool and help keep children safe.
Build a fence around your pool that is at least 1.2 metres high. Check with your town or city to find out the rules for building a pool fence.
Install a gate that is self-closing with a latch that is beyond your child's reach. Keep the gate locked at all times.
Keep a safety cover on your pool when it is not in use.
Teach children about water safety and enroll them in swimming lessons.
Keep lifesaving equipment (such as a safety ring with a rope) and a first aid kit near the pool.
Keep emergency phone numbers by the telephone closest to the pool.
Keep toys, garden furniture, and tools away from the pool fence. Children can climb up on these items to get over the fence and into the pool.
Leaving toys in or around the pool could tempt children to retrieve them. Be sure to remove all toys from the pool after playtime.
Did you know...
Water and sand reflect the sun's harmful UV rays, which can lead to children burning within minutes. Make sure your child is always wearing a hat and plenty of sunscreen.