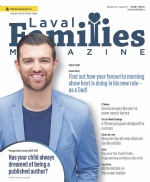 In The Latest Issue:
Latest Issue:
The Natural Heritage of ...
November: Runaway Preven...
10 Candles for the Pédal...
Holding on to Tradition with a 21st Century Vision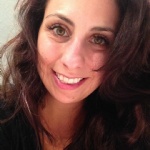 BY:
Lisa Cipriani
Issue 9
The past eighteen months have been of constant motion and positive changes for the Sir Wilfrid Laurier School Board (SWLSB), beginning with the appointment of its new Director General, Stephanie Vucko in January 2013. Then, in the Fall of 2013 came the announcement of Phase 1 of the reorganization of the Laval high schools, which has been a topic of much discussion in recent years.

In Phase 1 (also referred to as the "change of address phase") for the 2014-2015 school year, the two junior high schools—Mother Teresa Junior and Laval Junior—will come together in one building, at the current location of Mother Teresa Junior located at 2323, boul. Daniel-Johnson, but remain separate schools for all intents and purposes. A similar procedure has been set up for the senior schools, where Laurier Senior High School will share Laval Liberty's building on 3200, boul. du Souvenir. Phase 1 is a stepping stone for Phase 2, in which the final process of reorganization will take full effect for the beginning of the 2015-2016 school year. After a required period of public consultation on two proposed models in the spring of 2014, the Council of Commissioners, at its regular Council meeting held on June 25, voted in favour of Model 2, one junior high school and one senior high school, effectively separating the juniors and seniors with two schools.

New possibilities for Junior Students

Phase 1 of the reorganization has met with some resistance and concern on the part of concerned parents, students and other stakeholders. Many of these concerns were addressed in public meetings held by SWLSB's Chairman of the Council of Commissioners and the Director General in the spring of 2014.

"I really am a big supporter of this change, and I think that the reorganization of the Laval high schools is long overdue," says Richard Mason, principal of Laval Junior High School.

With regards to Phase 1, Mason explains that his staff and that of Mother Teresa Junior High School have already had meetings to plan for how the two schools will co-exist in the same building in terms of shared spaces, separate spaces, orientation activities, etc. "We have even discussed combined activities with the students of the two junior schools, especially with regards to leisure activities. There are so many possibilities that can begin to take place right away," adds Mason. The two junior schools will also have identical daily schedules in order to simplify all school activities.

In Phase 1 of the reorganization, both junior schools and both senior schools will experience status quo. All programs will remain the same, staff and support services will remain the same as well as the administration of the schools. There will be separate administrative offices for both schools, and this at both the junior and senior levels. The schools will continue to organize traditional school events or community leadership activities, as well as maintaining their dress codes for Phase 1. "The school board has really bent over backwards to maintain status quo for Phase 1 for the benefit of the students and staff…they really have the students' best interest at heart," says Mason.

What will be different, however, is the investment SWLSB has made in bringing both buildings into the 21st century in order to offer students at both the junior and senior levels a state-of-the-art educational environment. Some updates include Wi-Fi connections in both buildings, setting the stage for BYOD (Bring your own device) pedagogical practices as well as an increased number of Interactive white boards.

Dena Chronopoulos, Principal of Mother Teresa Junior High School, explains that in Phase 1, the layout of internal services has been optimized. One such example is that a specific area of the school has now been dedicated to student services, where all the specialists will be housed: school psychologist, spiritual animator, guidance counsellors, nurses and social workers. "This new setup will promote better communication and more inclusion," says Chronopoulos. She also adds that both schools will be working together in terms of student security and anti-bullying awareness.

Both administrators agree that the joining of the juniors together will result in a positive move forward for the students. "There are strengths in each of the schools, and by combining the junior schools together and the senior schools together, this will result in creating a better school overall," says Mason.

New Adventures for Senior Students

Senior students are benefitting from all of the same opportunities as the juniors. "I see this latest challenge as an opportunity to see education grow in Laval, and to build something for years to come," says Eric Ruggi, Principal of Laurier Senior. Ruggi explains that with a larger senior school, there will be more services and access to more programs as the two seniors schools come together. "This gives us opportunities to have more variety and more opportunities to cater to the specific needs of students," adds Ruggi. "And later the needs of 21st century learners in terms of program offerings in Phase 2".

Both Ruggi and the Principal of Laval Liberty, Josée Côté, have already had several meetings to discuss how they will be sharing the building and how to bring the students together. Many months were spent organizing every detail as to how Phase 1 will be laid out, even to the point of planning out in advance supervision spots for the teachers of both schools. In addition, in order to ensure that the first few days of school go smoothly, Ruggi has organized multiple orientation nights for students and their parents in late August, prior to the first day of school.

"As educators, we all have that desire to do what's best for the students," says Ruggi. In preparation for 2015-2016, Côté says she will be working towards diversifying programs for students which weren't possible before. Now that the two senior schools are coming together, more course options and programs can be offered due to a larger number of students who will be able to enroll in them.

"Being able to offer students programs that engage them is so important. I have seen it create positive transformation in students, and I believe we can do this while still being inclusive. All students should have access to their choice," adds Ruggi.

Both Ruggi and Côté say their staff is looking forward to the new school year, and the innovation that it will create. "Change is opportunity, and I'm excited to be part of this big change process," says Côté.

Going forward to Phase 2

As Phase 2 is scheduled for 2015-2016, both the junior schools and senior schools will have the current school year to work out plans. Phase 2 will create a separate junior school and a separate senior school, each having its own administrative staff and Governing Board. This final phase in the reorganization process will eventually reduce operations costs, which will allow monies to be redirected back to schools.

The current four school principals all agree on one point: the new school model will eliminate any negative perceptions or competition that existed between the schools. "We need to change the perception about the high schools. We needed to do this move," says Côté.

From a pedagogical standpoint, the new model of schools will allow for a better allocation of services, with junior specialists working together and senior specialists working together. Teachers can combine their innovative teaching methods with their peers, giving students more all-around variety.

The Laval high schools reorganization will allow for the school board to move forward and focus on the future and ensure SWLSB continues to offer 21st century tools and resources to all its students. The Chairman of the Council of Commissioners stated that, "The model Council has adopted will resolve the registration imbalances that have been a concern for many years in the Laval high schools and will offer more opportunities and programs for our students." In addition, the Laval population is growing and a need for more schools will be required in the coming years, more specifically a high school in the eastern Laval region. "We are looking forward to this new beginning and I wish to express my gratitude to the Council and stakeholders for their contribution during this consultation," said Stephanie Vucko, Director General of the school board.

It is abundantly clear that SWLSB has been making every effort possible to hold on to tradition while moving towards a 21st vision.