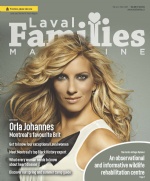 In The Latest Issue:
Latest Issue:
Rabbids Amusement Centre...
Maximizing Children's Po...
Special Needs Camp: A Fu...
New to Canada? Get the right information and financial partner!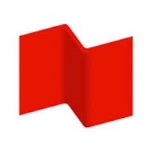 BY:
National Bank
Issue 10
Settling in a new country requires great planning and organizational skills. Among many other things, you must see to matters of education, finding a place to live and work, and understanding the intricacies of the local customs and language.

On the financial front, you will need to choose a financial institution that understands your reality and has the ability to offer you the financial products that will allow you to easily access your funds.

The simple task of determining the right bank account for your situation can sometimes turn out to be more complex than anticipated… if you don't seek out the best advice.

A wealth of financial resources at your disposal

Thoroughly understanding the Canadian banking system is crucial to your success in your new country, as there are many important nuances that may affect your financial well-being ―especially if you intend to request a car loan or a mortgage to build your credit file, for instance.

"Consider requesting a credit card when you open your bank account. Even if you already have one from another country, there are several reasons why it is best to also have a Canadian card. First, it is a safe and practical way to pay for your daily expenses, and credit cards are often mandatory for certain purchases, such as signing a mobile phone agreement, renting a car, or shopping online. A Canadian card will allow you to settle your purchases in Canadian dollars and thus avoid currency fees, all the while building your credit rating," says Tamima El Ahdab, branch manager at National Bank in Laval.

But you must also make sure that you are protected. For instance, have you ever thought about how you would reimburse a loan in the event of a serious illness, a disability or even death? With the right insurance, you can enjoy the peace of mind of knowing that no one will have to worry about any debt you may have on file should something major happen to you.

Knowing all of this, it is easy to see why choosing an advisor is a very important decision. You should seek out a certified, experienced individual who takes pride in providing the right advice and support in the sound management of your finances and the accomplishment of every one of your projects.

"Your advisor should also be able to refer you to other specialized experts if necessary, depending on your situation, for reasons such as savings and investment solutions, especially if you hold investment products in more than one country. There are countless investment solutions to help you grow your savings in Canada. It is therefore from your very first savings account all the way to your retirement income that your advisor will accompany you, and recommend the best courses of action for you," says Joanne Paquin, financial planner at National Bank in Laval.

Get the information you need!

From moving to the country to getting familiar with its many conventions, you are now faced with a world of possibilities, including financial matters. Contact a National Bank advisor today or visit nbc.ca/immigrate to learn more.