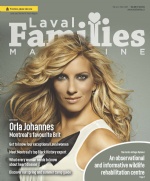 In The Latest Issue:
Latest Issue:
Rabbids Amusement Centre...
Maximizing Children's Po...
Special Needs Camp: A Fu...
Golden Touch Operetta: Auditions are over!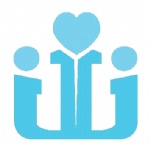 BY:
Laval Families Magazine
Issue 10
Auditions for the Golden Touch are over and the young vocalists are practicing hard in order to sing with the Orchestre Symphonique Pop de Montréal under the direction of Prof. Alain Cazes.

"The amount of talent was staggering and we had a hard time choosing among so many beautiful young voices," said project Music Directors, Maria Diamantis and Dimitris Ilias. 17 elementary and 7 high Schools are officially participating from SWL with many students from the other schools having registered through LFM.

Star music professors join the project

"We are very fortunate and honored that some extraordinary musicians have come on board as associate music directors from some of the schools" said Dimitris Ilias. Elizabeth Lefebvre (Laval Junior) and Elaine Thomas (Laval Liberty) as well as Samantha Sobol (Our Lady of Peace), Susan Cunningham (Arundel), Céline Sévigny (St. Jude), Sydney Vrana (Genesis), Justine Dansereau and Nancy Bennett (Grenville) will be adding their golden musical touch to the project preparing the students that will be participating from their schools.

"These musicians have been very involved in their schools creating from zero very successful music programs, concerts, shows, bands etc. and to us it is the ultimate compliment as well as a huge help that they have decided to take time from their extremely busy schedule," said Maria Diamantis.

Press conference

All in all the entire Golden Touch cast is now gearing up for the first big presentation on February 19, 2015: The Golden Touch press conference! It will be the first time that the young vocalists will sing with the symphony orchestra and special care has to be taken to prepare them properly.

A lot of focus is required since the experience will be quite intense having all those professional musicians play for you. On top of that, the young singers will meet composer Giannis Georgantelis from Athens, author Glen Huser from Vancouver and Quebecois illustrator Philippe Béha.

Composer Giannis Georgantelis is proud to collaborate for the fourth time with Music Director, Dimitris Ilias. After the success of Time for Flowers, Time for Snow, he's excited to work with Director Maria Diamantis, Writer, Glen Huser, the Orchestre Symphonique Pop de Montréal, and the children, of course. He shared that he feels free working with children because they are more natural and very honest.

He does most of the work in Greece and the final product is then sent to Montreal where they do the mixing and fine-tuning in a studio. However, the project in its entirety is recorded in Montreal, Athens, and in London, in five different studios. Afterward, Dimitris and the children rehearse.