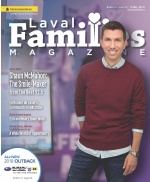 In The Latest Issue:
Latest Issue:
The Best Learning Can Be...
From Our Family to Yours
The Smile-Maker
Gingerbread cupcakes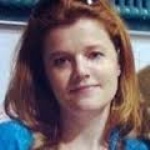 BY:
Tiffany Rieder
Issue 10
The secret to these delicious holiday cupcakes is fresh spices and ginger. They make all the difference. By fresh I mean no more than 6 months old. For fresh cinnamon, I use a little electric coffee grinder to grind cinnamon sticks into a fine powder. For nutmeg I use a micro plane, and grate what I need when I need it. I also wanted the ginger flavor of these cupcakes to be very prominent, and I found that adding fresh ginger, in addition to powder really does the trick.

Allow kids to help with the holiday baking by choosing tasks that are age appropriate. Even the smallest of chefs can add the final touches to these cupcakes!

Gingerbread cupcakes with spiced icing

(Makes 12)

Gingerbread cupcakes:

125 ml (1/2 cup) unsalted butter, room temperature
375 ml (1 1/2 cups) all purpose flour
10 ml (2 teaspoons) ground ginger
5 ml (1 teaspoon) ground cinnamon
2,5 ml (1/2 teaspoon) baking soda
1,25 ml (1/4 teaspoon) ground cloves
1,25 ml (1/4 teaspoon) salt
15 ml (1 tablespoon) fresh minced ginger
60 ml (1/4 cup) sugar
60 ml (1/4 cup) dark brown sugar
1 large egg
125 ml (1/2 cup) molasses
125 ml (1/2 cup) plain yogurt or sour cream
Spiced icing:
250 ml (1 cup) unsalted butter
15 ml (1 tablespoon) ground cinnamon
Pinch nutmeg
1,25 (1/4 teaspoon) ground cloves
45 ml (3 tablespoons) 35% cream
1.5 l (6 cups) icing sugar
For decorating: multi-colored sprinkles, gum drops, a little ground cinnamon or candy stars
Pre-heat oven to 175C (350F).
Gingerbread cupcakes:
Line a 12 cup muffin tin with baking cup liners. In a medium bowl whisk together the flour, ground ginger, cinnamon, baking soda, cloves and salt. Cream butter with a standing or hand held mixer until smooth. Add the flour mixture to creamed butter, and beat on low to blend. Scrape down bowl as needed. Add the fresh ginger, sugars, egg, molasses and yogurt and beat until smooth. Divide batter equally among liners, and bake until center of a cupcake springs back when touched (about 15-20 minutes). Let cool completely before icing.
Spiced icing:
Cream butter with a standing or hand held mixer until smooth. Add cinnamon, nutmeg and cloves. Beat to combine. Add cream and beat until just combined. Add the icing sugar half a cup at a time, bleating between each addition (to avoid a mess). Beat until fully combined, scraping down sides as needed. Pipe icing onto gingerbread cupcakes in a decorative manner. Decorate icing with multi-colored sprinkles, gumdrops, or a little ground cinnamon.

Enjoy!